WASHINGTON - It's so hard to resist eating raw cookie dough straight out of the package. But let's face it, most of us have done it anyway.
What if you could eat all the cookie dough you want, in your favorite flavor, without the risk of Salmonella?
Well, you can. The Dough Jar is D.C.'s only edible cookie dough shop. This place let's you have your cookie dough, and eat it, too.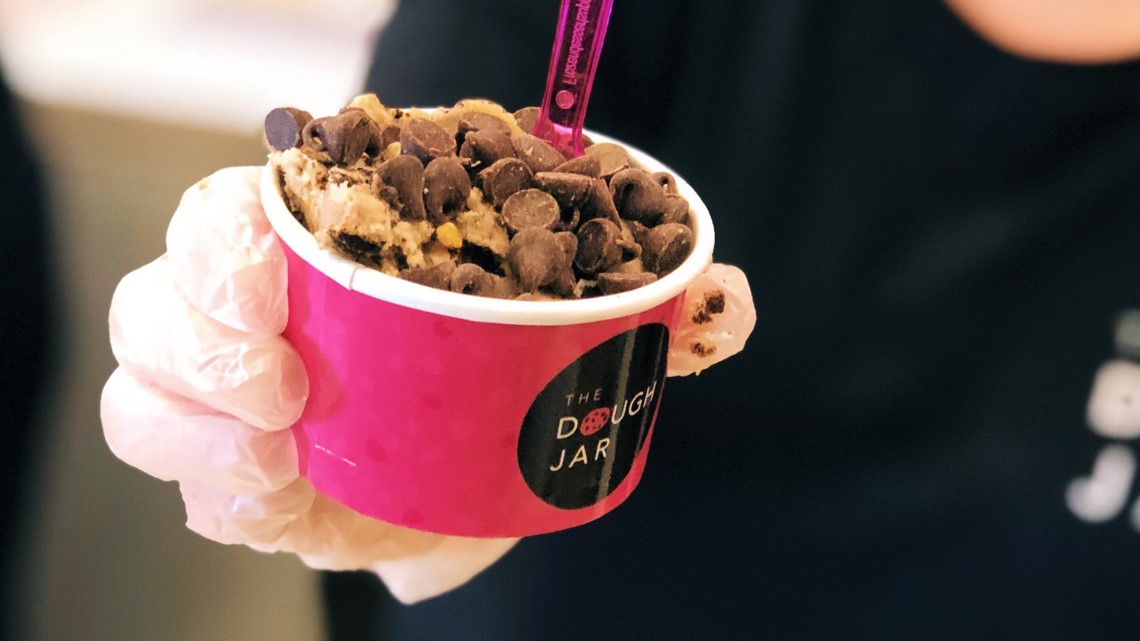 Owner Lindsay Goldin said The Dough Jar forgoes raw eggs and heat treats the flour. This eliminates the risk of salmonella or other bacteria. So you can enjoy your cookie dough straight from the mixing bowl, hand-made.
Goldin started the company in 2016 and decided to open her first storefront location in Georgetown in 2018.
The shop offers signature flavors of cookie dough including: chocolate chip, sugar cookie funfetti, snickerdoodle and more. They even have vegan and gluten-free options for those with dietary restrictions.
We decided to embrace our inner 4-year-old and we tried the ever-popular sugar cookie, chocolate chip and snickerdoodle flavors -- let's just say we'll be back next week.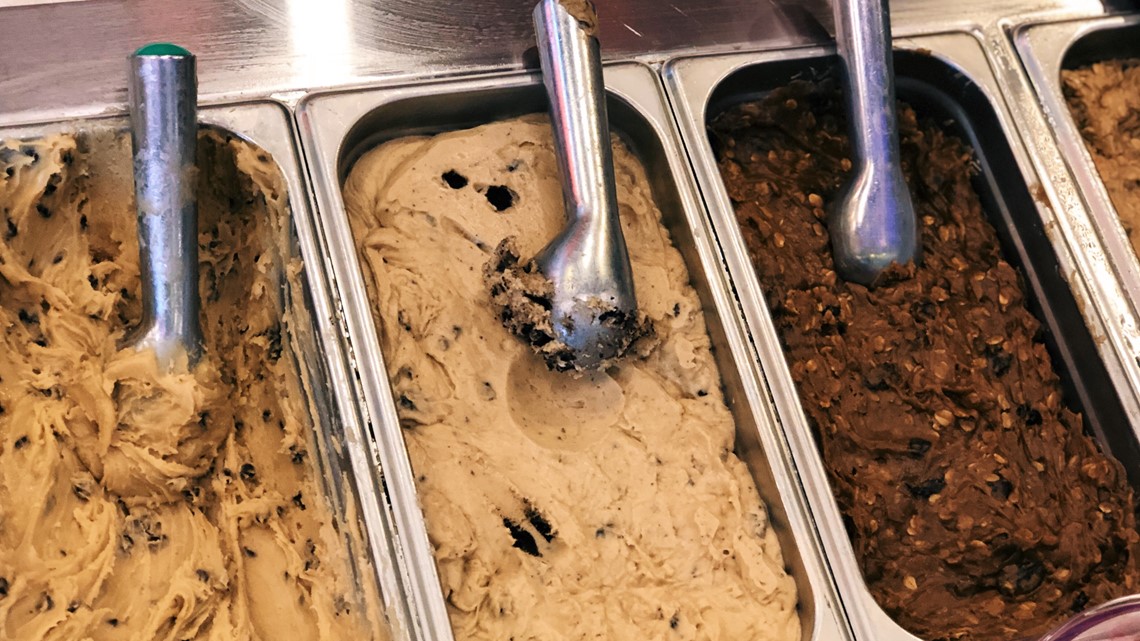 If you're like us and want to satisfy your sweet tooth, you can find The Dough Jar at either their Adams Morgan Pop Up on the 18th Street in Northwest or their Georgetown storefront on Wisconsin Avenue.
You can also channel your inner millennial and get your dough delivered to your door -- The Dough Jar is available on Uber Eats, Postmates, and other delivery services.