WASHINGTON — A coyote was recently spotted on a wildlife camera in Rock Creek Park, according to the Smithsonian's National Zoo.
The Zoo posted the snap of the female coyote on its Facebook page and explained it's part of the Snapshot USA project. It's a nationwide study using camera traps in suburban, rural, wild and urban areas across all 50 states.
The zoo said conservation biologist Tremie Greogry will upload images into the Wildlife Insights database, which is the world's largest camera trap database. Anyone can upload analyze and share camera trap photos with the conservation community in order sample mammal populations.
The Smithsonian Zoo says the eastern coyote captured in the photo is a recent arrival to Rock Creek, migrating to the area around 2016.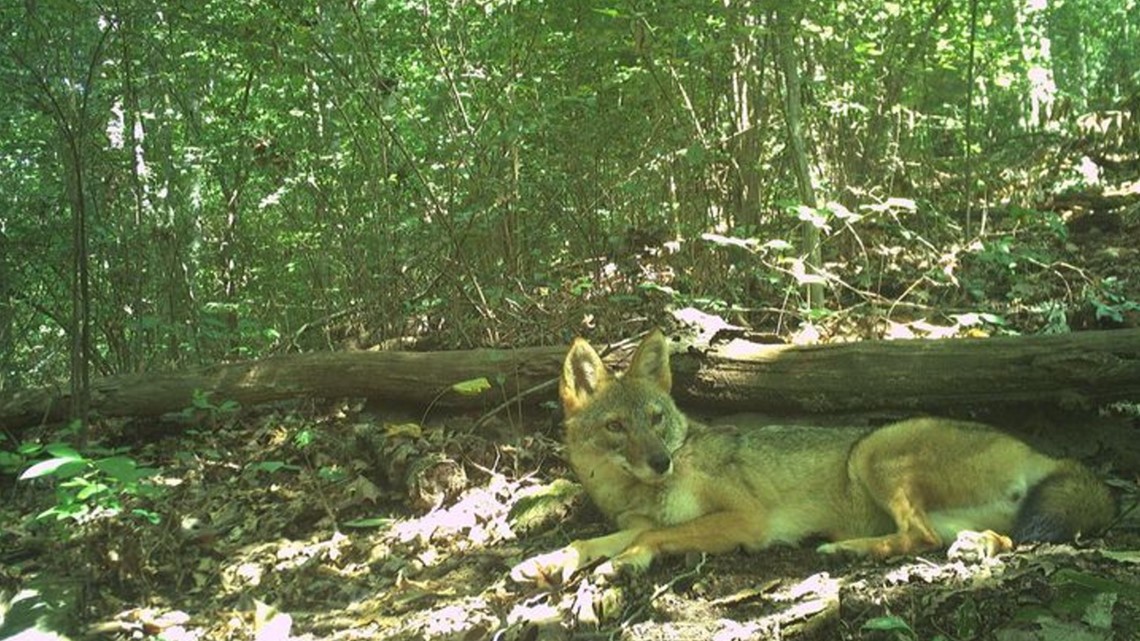 The National Park Service says the first recorded sighting of a coyote in the park was in May 2004; they were confirmed by park staff in September 2004. Sightings have been recorded continuously since 2004.
Last year, a coyote was spotted on the National Mall, and another coyote had to be killed after it attacked three people in the Rockville area.