WESTMINSTER, Colo. — A Rottweiler formerly known as Bear certainly has a reason to smile now that he's been reunited with his family after he was found running down U.S. 36 near Westminster on Thursday.
But in a twist worthy of a Hollywood film, that family isn't the one that authorities originally thought.
Three years ago, Bear was in his yard when his owner said he thought his dog was taken by someone, though it turned out Bear might have just escaped. That same dog was rescued from running in traffic on U.S. 36 on Thursday. A scan of the microchip showed the pup came from Texas. When the Texas owner got the call that Bear was found in Colorado and in good shape, he was ecstatic.
There's more to the story and the dog's journey, though, according to Connie Howard, executive director of Foothills Animal Shelter.
It turns out that after Bear went missing from his Texas yard, he was picked up as a stray and taken to a shelter in Pecos, Texas. A couple adopted him and gave him a new name. That was in 2020. The couple later moved to Colorado.
Apparently the dog formerly known as Bear has a propensity for escaping, which is how he ended up on U.S. 36 on Thursday morning.
"I saw this dog run across the highway, and I slammed on my brakes and stopped and opened the door and whistled and tried to get him in the car," said Jessica Misegadis, who drives the highway everyday to commute to and from work.
She said she happened to be in the right place at the right time. "I was honking my horn so people would look around and wonder why my hazards were on because it was crazy traffic and cars were flying by," she said.
Misegadis said Bear was scared and she saw no aggression.
"He was just the sweetest, and you could just tell he was a good boy," she said.
She took him straight to the police department with the mindset that if he was hers, she would hope someone would do the right thing and see whether he was chipped.
That was when the dog was scanned by an animal management officer and revealed he was missing from Texas.
"We called the owner, and he was ecstatic and looking forward to the reunion of his dog Bear," said WPD Sgt. Ray Esslinger. "We coordinated a reunion between the dog and [his Texas owner] with Foothills Animal Shelter – that's where we took Bear because we don't keep dogs overnight in the police department."
Soon after, the dog's current family found he was missing and contacted the shelter. They showed their adoption paperwork and took home their family pet.
Bear's former owner was sad but understanding, Howard said.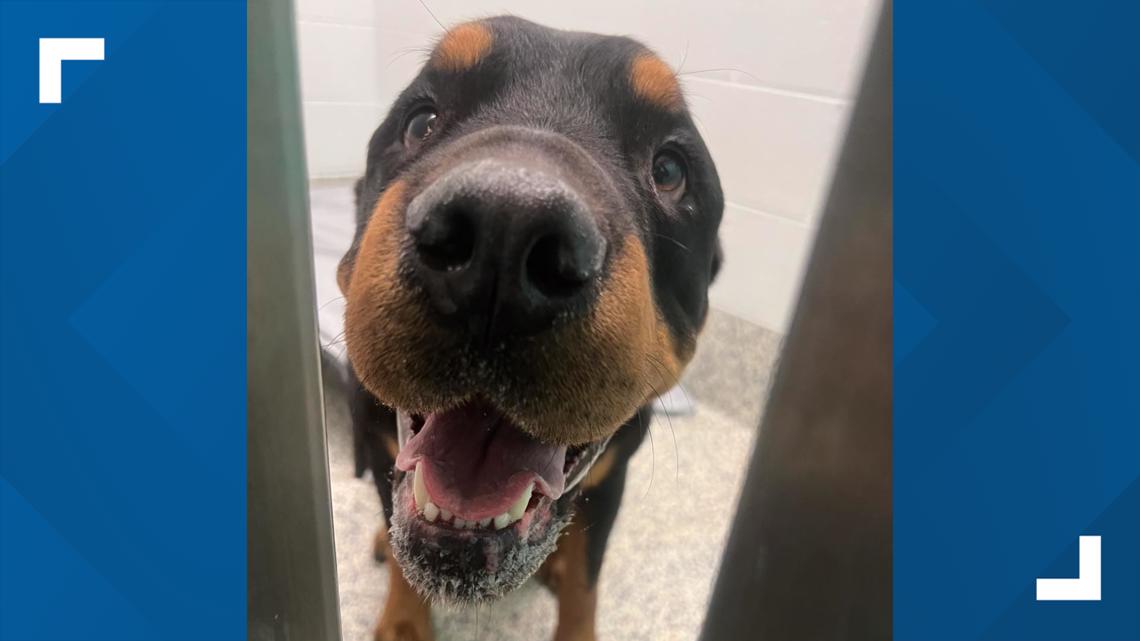 Misegadis admitted she has a bit of a bond with the dog even though they were only together for a short time. "Just the circumstances or whatever it was, it was a home run – he needed help and I was there," Misegadis said.