WASHINGTON — The EPA is promising swift action on chemicals linked to cancer that have recently been found in the D.C. region at levels that alarm environmentalists. The federal government does not currently regulate the so-called "forever chemicals," or PFAS, but that could change soon.
The Occoquan Reservoir provides drinking water for hundreds of thousands of people across Northern Virginia. It is potentially the source for PFAS, flirting with the EPA's recommended limit of 70 parts per trillion that were found in some of the 19 tap water samples collected across the region last month by the Environmental Working Group.
There's evidence PFAS pose health risks, including cancer, thyroid, and immunity problems, and low infant birth weights, according to the EPA. The forever chemicals were the focus of the movie Dark Waters, about contamination in West Virginia.
Now EPA Administrator Michael Regan is promising that tackling forever chemicals will be a top priority of the administration.
The bipartisan Environmental Protection Network (EPN) said the agency needs to stop the introduction of new PFAS chemicals and limit existing PFAS to the most critical uses.
"What we're trying to do is really move to a class-based approach on PFAS, instead of the old Trump PFAS Action Plan, which was really requiring the federal government to individually analyze each one of these 9000 plus chemicals," Betsy Southerland of the EPN said.
The Biden administration has included a $10 billion to deal with PFAS in the American Jobs Plan. A bipartisan bill introduced in Congress pushes the Biden administration to set a national PFAS contamination limit – and to do it within two years.
Manufacturers have used PFAS in everything from non-stick pans to water-resistant clothing since the 1940s.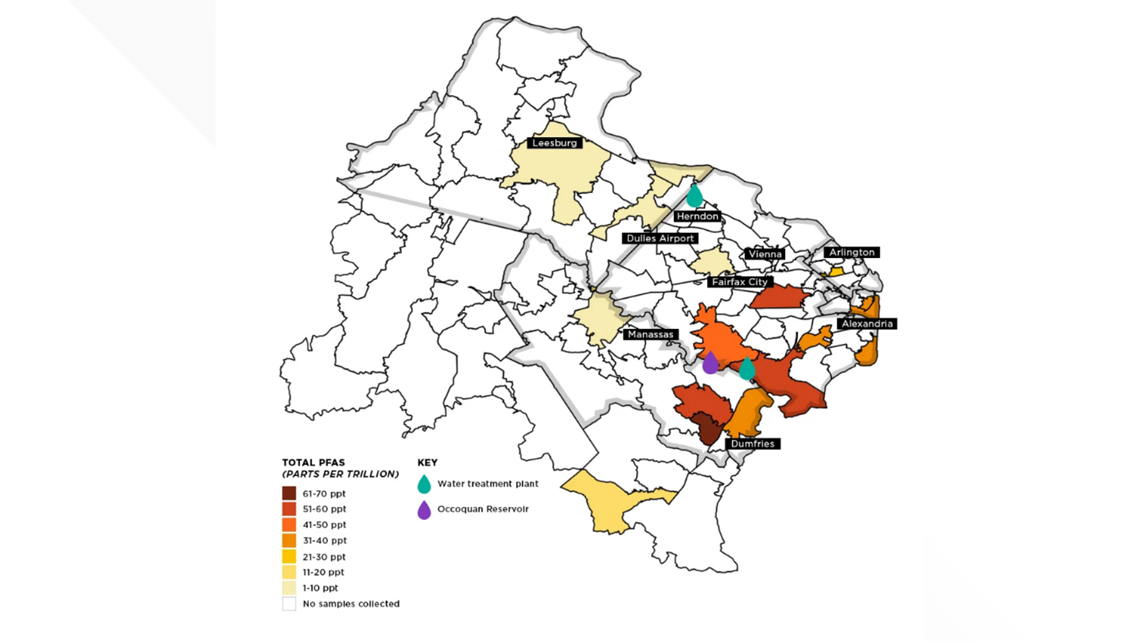 Here a few ways to reduce exposure to PFAS:
Support efforts to protect drinking water sources and keep PFAS out of water supplies.
Cook with stainless steel, cast-iron, glass, or ceramics. Don't use nonstick cookware.
Throw out scratched or chipped nonstick cookware.
Read ingredient lists and choose products without PTFE or perfluoro- or polyfluor-.
Look for coats, hats, and boots labeled water-resistant. They're less likely to have PFAS than waterproof products.
Make popcorn on the stove or in an air popper instead of microwave bags.
Steer clear of ordering food in grease-resistant wrappers or containers.
Avoid carpets and upholstery treated to be stain or water-resistant; decline stain treatment.
Ask manufacturers if their products contain PFAS. These chemicals are often not listed.