WASHINGTON — Mayor Muriel Bowser leads a city of more than 670-thousand people in the Nation's Capital. But her most demanding constituent - greets her before she leaves for work and when she returns home.
The mayor adopted one year old Miranda Elizabeth in 2018. Now, she's a bubbly, bright eyed and busy toddler.
We met a couple weeks ago to talk about life with the First Daughter - and what the Mayor wants every parent to do before the start of school this year.
"Whoosh, does that feel good?" said Mayor Bowser as she pushed daughter Miranda on a swing.
The joy that flows from Mayor Bowser's hand to her daughter is something just about everyone around them can feel.
"Miranda's just been a remarkable blessing to me, to my entire family, my parents," said Bowser. "How she just lights up their world and really everybody that she encounters."
Miranda was the city's best kept secret until the Mayor shared her news with me last spring. She was ready to fulfill her lifelong dream of becoming a mother.
"I didn't really know how people would respond, but it was if they were waiting for the first baby to come and she just, doesn't disappoint," she said.
In a conversation with Bowser, I asked whether Miranda has helped her to be a better Mayor.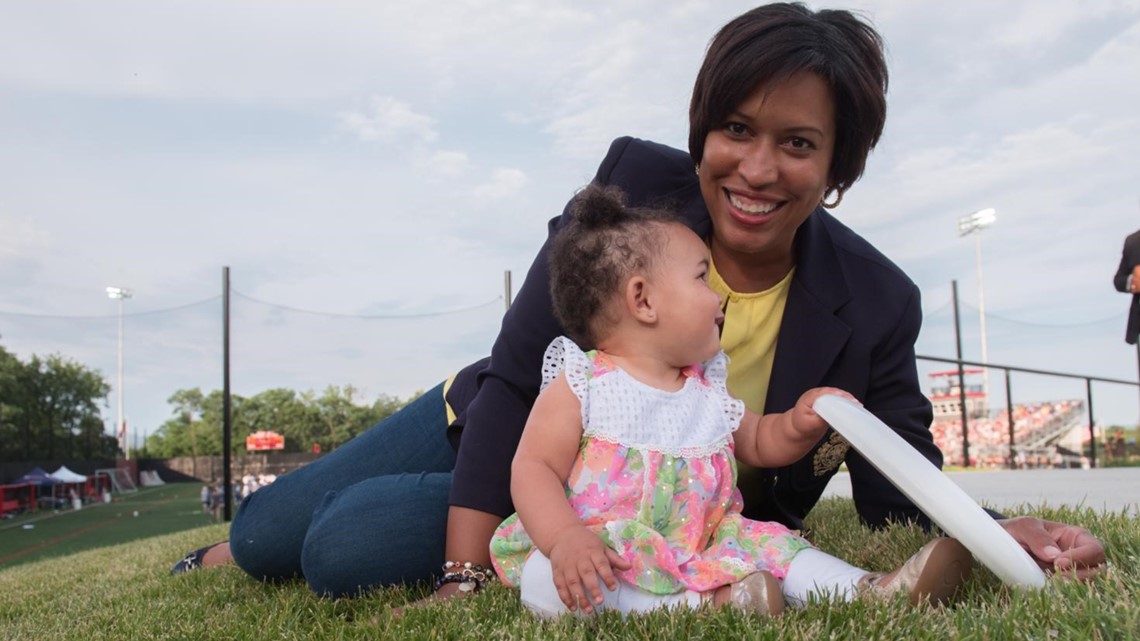 "Everybody says so, so I have to go with that," she said. "She gives me a perspective that's different than what I had. The big fights I have them. But I leave them and come home and the next day I fight them again."
You might be surprised to learn that some of her toughest power struggles surround what to do with her strong-willed toddler.
"How are we gonna go out and do things?" Bowser laughingly said to Miranda in the moments we were shooting this story. "What do you put in that bag? What happens when you start fussing?"
Life with a toddler has proven to be quite eventful. Every moment of every day.
"Easy, easy, stop running ..." Bowser called after her daughter as she played outside a local elementary school.
The mayor thought running a city was hard until Miranda entered her heart. Now there are baby gates, play dates and doctors visits. So many doctors visits.
A few weeks ago, Miranda slowed down enough to get her updated vaccinations - including that all important MMR - for measles. It has taken on increased importance with the resurgence of the once dormant disease.
As someone with a stake in the health and care of an entire city, the mayor hopes parents will do their part to keep all families safe.
"The world is small, Lesli, people travel all around and if you're exposed just for minutes, airborne exposure to measles for an unvaccinated person can be very harmful and even deadly," she said.
So Bowser and the city are relaunching a summer campaign - telling parents "Don't wait, Vaccinate" to raise awareness.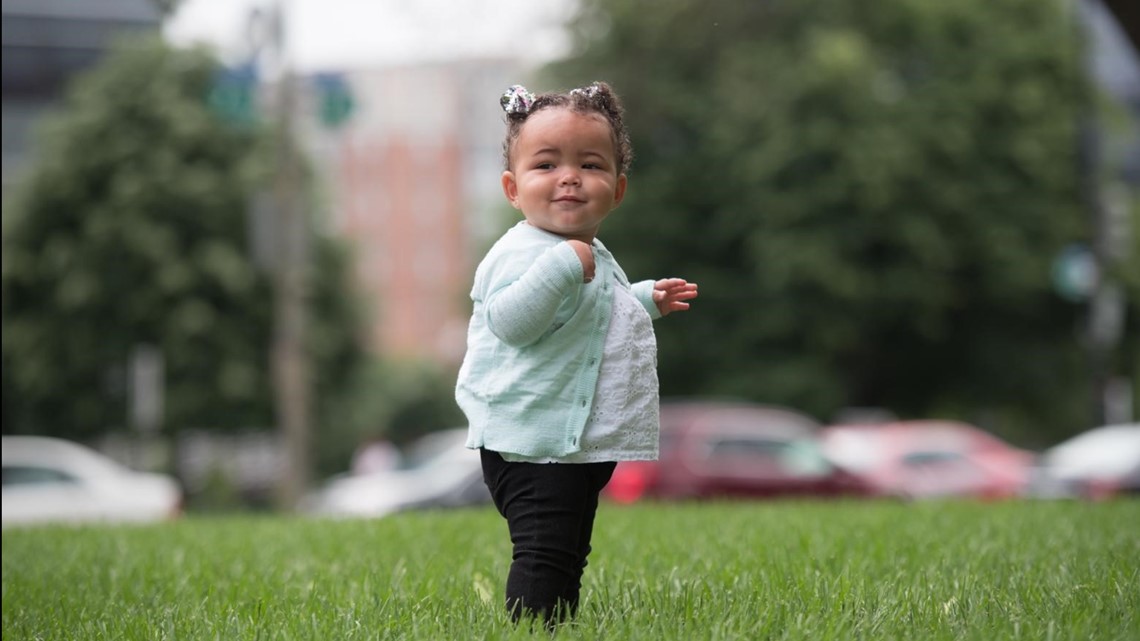 Recent data reviewed by the DC Department of Health shows the highest number of children who are not immunized live in Wards 4, 5, 7 and 8. And – DC by comparison ranks last in the region and among the lowest in the nation for kindergarten vaccinations.
Bowser thinks every parent should be concerned about this statistic and should take action.
"The message is not to wait because we know that many families will have the best of intentions but life happens. And, before you know it it's time to go back to school."
The goal for this year is to have every child have the same fighting chance to have a healthy start – just like Miranda. And, on day one.
"It's a very big deal and having your child in a seat on day number one can get your child on the right path for a successful year," she said.
Mayor Bowser is encouraging every parent to schedule those appointments now because August comes quickly.