WASHINGTON D.C., DC — Looking down Constitution Avenue along the National Mall Friday, you couldn't see pavement, just the tens of thousands of people participating in the annual March for Life.
People from as far as California and as close as D.C. were at the march.
"I want to support life," one woman at the rally said. "Unborn human life and life all the way."
A lot of high schools from across the country were in attendance, driving all night and getting dropped off by buses as the march was getting ready to begin.
A vast majority of people said they were there for the cause and had plans to attend prior to learning the president would attend.
"It's not really about the president, it's about the people that don't have a voice that we're trying to give a voice to," Dave Sorrez said.
He and his wife said they were excited that he would be there.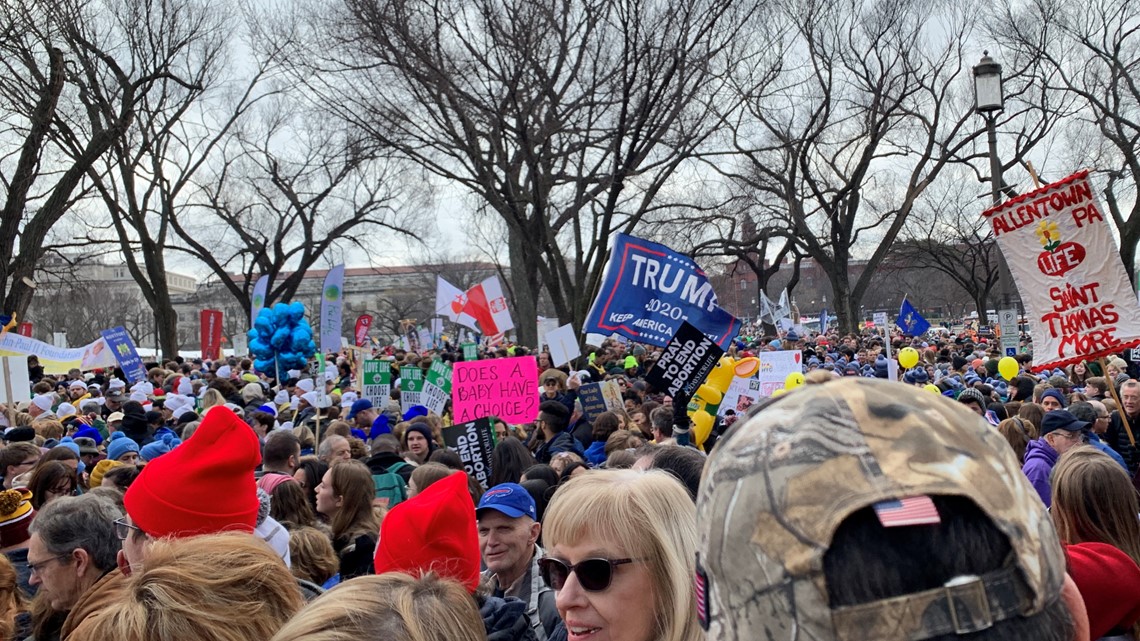 Most of the people said they were thrilled to have President Trump in attendance, the first time for a sitting president.
"We are very grateful to have someone who believes in the same things we believe," one woman participating in the rally said. "He's here as the first president to speak live, that's enormous."
One thing that was noticeable was the vast majority of vendors around the rally selling Trump 2020 merchandise.
"I'm almost empty," Terrance Watson said.
Watson said he follows the president to all of his rallies, and said he ordered extra gear to sell for the march.
He said he sold more Friday than he typically does for a rally.
There's no word on how many people were at the March for Life event, but everyone was there for their own personal reason.
"My mom was 16 years old when I was conceived, 17 when she had me and I'm here because she didn't choose abortion, she chose life," Ryan Dobson said.