WASHINGTON — On the field at Charles Hart Middle School in Southeast, chants for Jaquar McNair typically followed a good play during football practice.

Jaquar graduated from Hart Middle last year, but his former classmates wanted to organize a vigil to show his family they care, after the 15-year-old was stabbed on a Metro train last week.
Lisa McNair, Jaquar's mother, said all her son wanted to do was play football and make others happy.
"It's just unbelievable that my son is gone, McNair said. " All he ever wanted to do is play football and make me and his father and his older brothers happy. That's all he ever wanted to do."
Police said Jaquar was stabbed by a 15-year-old girl following an altercation at the Capitol South Metro station.

Jaquar was heading home from Friendship Collegiate Academy in Northeast.

McNair says she found out her son was injured while driving home from work. "He was one of the ones who just don't get in no trouble," she said.
Fearing violence in the District, McNair said she didn't let Jaquar go outside alone and reluctantly let him start taking the train home from school several weeks ago.
"He just started saying I want to go home and ride the bus home with my football friends," she said.

Jaquar's family and school leaders also used Monday's vigil to remind students at Hart Middle to simply be safe and talk about their problems.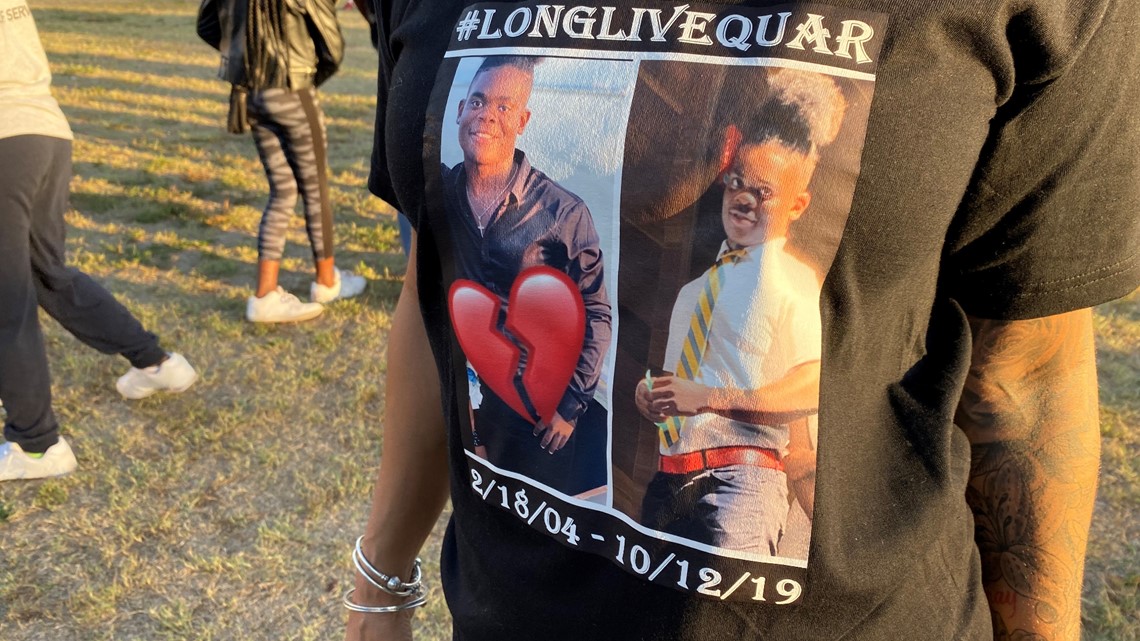 "He didn't deserve it. He didn't deserve it," said Jaquar's sister, Lapriya McNair.

Some of Jaquar's family members said they are hoping the 15-year-old suspect will be charged as an adult.

It's not clear if police are planning to do so.