HYATTSVILLE, Md. — A father and his son were washing their beloved Chevy Suburban on Monday afternoon in Hyattsville, when two men walked up, waved a gun at them, and took off in the SUV.
The thieves raced through residential neighborhoods, passing cars on the sidewalk, smashing into another driver and then abandoned the car and fleeing the scene on foot.
Then, when the two men spotted a woman with her 2019 Alfa Romeo Gulia, they raced up to her, threatened her with a gun, and took off with that car.
Monday's incident is the latest in a surge of carjackings across the region that has police struggling to respond.
"I don't know if it's boredom [because of the pandemic]," Lt. Zach Nemser of the Hyattsville Police Department said. "In our experience, the suspects have been younger. The vehicles have been used in future crimes."
Hyattsville Police released a video captured on a civilians dashcam of the still missing suspects in the latest attack.
"There was no reason for them to be driving like that," Nemser said. "None of us were behind them at that point. Basically just a crazy joy ride."
And it very easily could have been much worse.
"Once they got the second car, they came within inches of striking two of my officers, so obviously this could have been much worse," the lieutenant said.
On the same day in D.C, suspects brandished a handgun at the driver of an SUV and forced the victim out, disappearing with the vehicle in the 1500 block of Gales Street, NE.
D.C. Police statistics show 431 stolen cars in the last year. The year before there were 275.
Last Thursday in Riverdale Park, someone shot and killed Riyadh Al Janabi and stole his car. The 23-year-old Iraqi refugee was a college student and security guard who dreamed of becoming a police officer, and often posted pictures of his sports car, which had his name on the license plate.
Police believe he may have been murdered over his beloved car.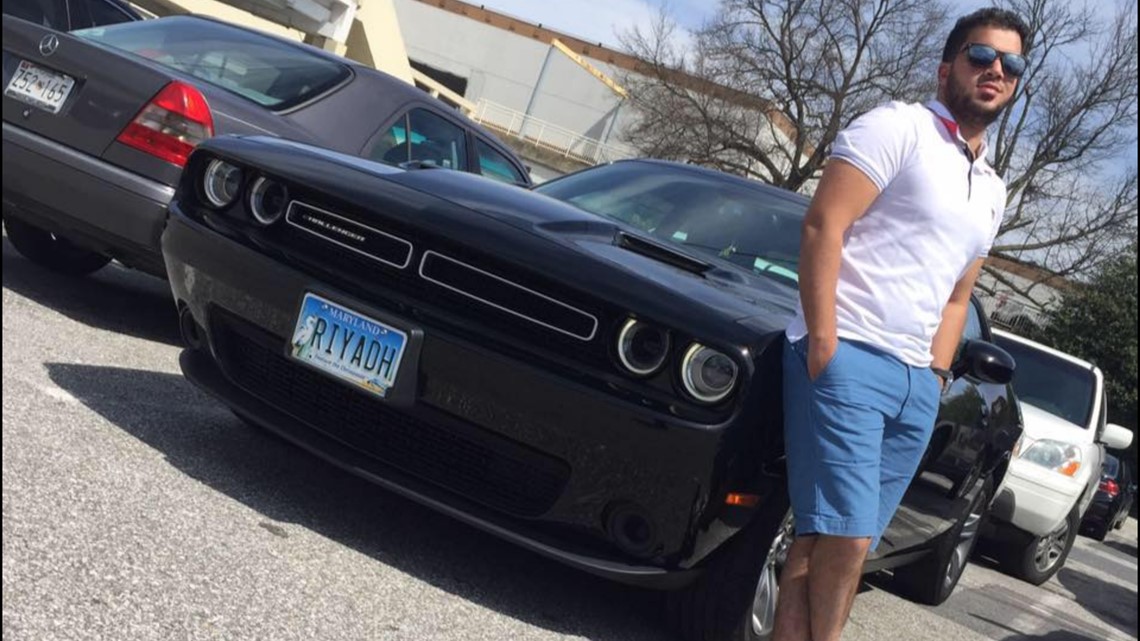 "In a car they're probably going to use for a couple of days and ditch in an alley somewhere --it's just unconscionable," Nemser said.
Arlington County officials said they've gone from one carjacking in 2019 to 18 in the last year.
"If something seems off, trust your instincts," Arlington County spokeswoman Ashley Savage said. "Look for another parking spot."
"If there is a gun pointed at you, do whatever they say," Lt. Nemser added.
Your car's not worth your life. Police said their best advice is to give up the car if you find yourself in that situation, and let them do their job and arrest the suspects and recover your vehicle later.
Here are a few safety tips to avoid carjackings:
Exit your vehicle and continue to your destination promptly after parking
Park in well-lit, high traffic areas.
Be aware of your surroundings when entering and exiting your vehicle
Limit your use of devices that may distract you, such as cell phones and headphones
Don't leave items unattended or visible in your vehicle
Don't be afraid to call 911 if something seems suspicious.