UPPER MARLBORO, Md. — A youth mentor surprised his D.C. mentee with a car when his car broke down. After meeting in the D.C. jail, Earl Hollimon promised to continue to help Raekwon Fletcher when he got out.
On July 6, 23-year-old Fletcher thought his mentors, Earl and Kristina Hollimon were just paying him a visit.
But, they had a huge surprise for him: an SUV paid in full.
Earl Hollimon and Fletcher met in the program Hollimon started for youth in the D.C. jail.
"I started a program called the YME, Young Men Emerging, and he was my first participant actually," said Hollimon. "It's really just about changing their thinking, changing their mindset, and he's a great example of what it's doing and what it's done really. Just learning to overcome hurdles in your life."
His latest hurdle was a broken down van he had to continue to service just to make it to work.
He recently took a job as an EMT in Baltimore to provide for his two sons, who are one and three years old.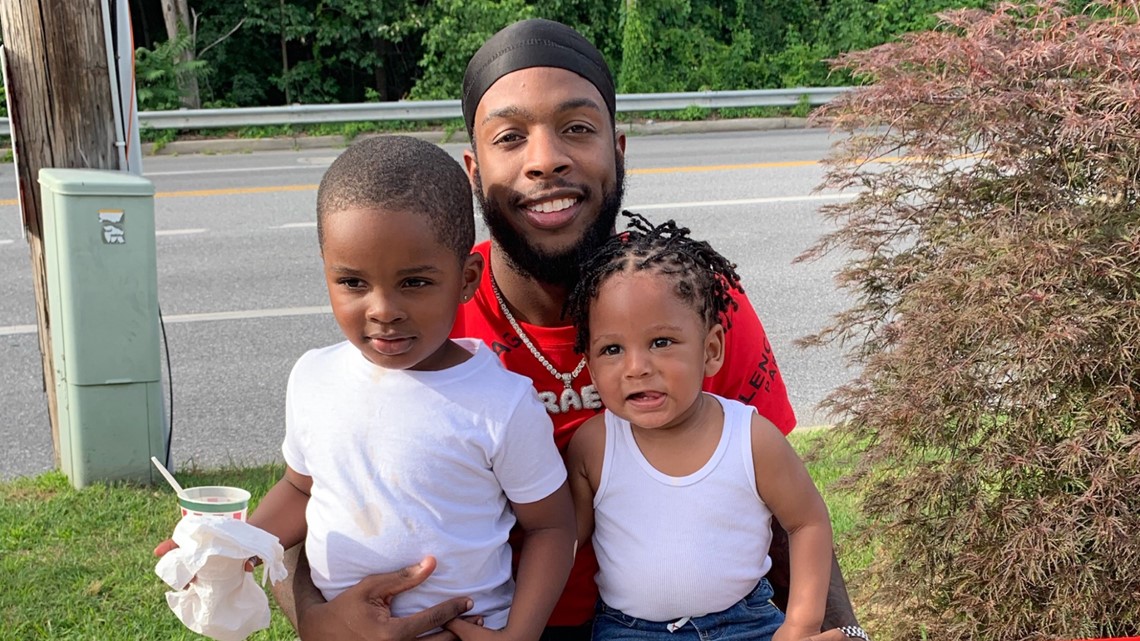 "I'm just trying to make it work, because there's no such thing as I can't or no when you have someone who is looking up to you, looking to provide," said Fletcher.
His mentors wanted to make sure he kept up that attitude.
"We don't want anything to push him onto the wrong path like not being able to get to work and stuff like that, so let's see if we can surprise him tonight with a car," said Kristina Hollimon.
They connected with a vet who was selling his SUV on Facebook Marketplace, and picked it up that night in the rain.
Fletcher was overcome when the couple surprised him.
"Immediately I went into shock...is this a dream? Am I dreaming? So then, I took a knee to sit and reflect and think it's real, you got a new car, you actually got someone who is willing to help you," he said.
"I feel like he has a dream and a goal, and I want to help him get to the finish line really," said Earl.
"They always have my back, so they're my big brothers and big sisters," said Fletcher.
"It's the gift that keeps on giving in a sense," said Kristina. "We just hope that he learns and is able to pay it forward as well."