DERWOOD, Md. — When 15-year-old DeAndre Thomas was shot by a fellow student in the bathroom of Magruder High School in Rockville in January, it took a while for his mother to realize how close she was to losing her son.
"When he got to the hospital, he had three and a half liters of blood just sitting in his stomach," Karen Thomas said of her son. "He had lost a little over three and a half liters, and he went through multiple blood transfusions."
DeAndre Thomas is now back at Magruder High School, excelling at art and English. It took 10 surgeries to get there, and Karen Thomas said her insurance has not covered all of those costs. So far, she's been billed for more than $313,000.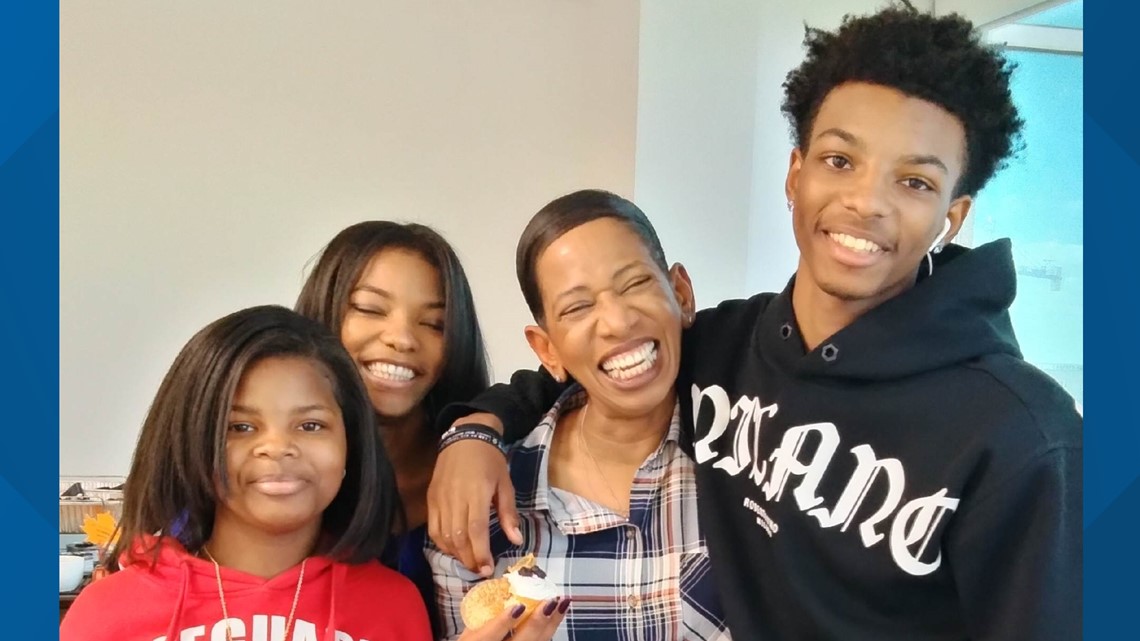 "I'm anticipating another bill from his last surgery, and it's extreme financial burden," Karen Thomas said. "While he was in the hospital, I had to take a pause on going to work, and so my income was down, but my expenses are going up. So now in addition to trying to recover from that, you've got insurance companies billing you just huge $10,000 hospital bills, and I hope I can get some help to pay them."
Karen Thomas added that her son also needed a lot of medical supplies, as well as mental health services for herself.
"We did have a lot of out of pocket expenses," she said. "You know, any mental health services for myself, I'm paying out of pocket trying to meet his dietary needs, getting him back to good nutritional standing."
Steven Alston Jr. has plead guilty to the shooting and is awaiting his sentence. He was 17 at the time of the crime, but was charged as an adult with attempted first-degree murder, first-degree assault, use of a firearm in the commission of a felony/violent crime, possession of a dangerous weapon on school property and possession of a firearm by a minor.
The Thomas family is suing Montgomery County Public Schools (MCPS) for alleged negligence, saying the school district's removal of school resource police officers before the shooting was partially to blame.
"During a national and local crime wave in schools with stabbings and with kids bringing guns into schools, they decided that that was the perfect time to remove the school resource officers and replace them with nothing," the Thomas family attorney, Alexander Bush, said. "So I think they share a significant portion of the guilt here for what happened."
Magruder High School announced a public forum to discuss security changes after the shooting on Nov. 30. Karen Thomas says she did not learn about this meeting until reading the same email sent to all parents.
"I, at the very least, could have been forewarned," she said. "The incident that happened Jan. 21, directly affected our family. I just wonder why we weren't told ahead of time or maybe even asked if we wanted to be a part of it, or if we had any thoughts or questions that we wanted answered. There's still a lot of questions that I have, I guess, that haven't been addressed."
MCPS had not responded to WUSA9's questions about the lawsuit or the upcoming forum at the time of publication.
This Thanksgiving, Karen Thomas has a message for fellow parents.
"No matter how busy you are in the morning, hustling and bustling getting out of the household, getting yourself ready for the work day, always make sure that you take the time to really hug your kids and tell them that you love them," Karen Thomas said. "You never know if it could be the last time you see him or speak to him. And it's a shame to say that when you're sending your kid off to school."