SANTA MONICA, Calif. — Let's set the scene for a romantic story, shall we?
Rachelle Tratt and Tom Kinan both live in California, but it took a dating app to bring them together.
"We actually met on Hinge and did like a whole three-week FaceTimejourney before we ever met in person," Tratt said.
Tratt is a yoga teacher, jewelry designer and grad student that lives in Santa Monica. Kinan is a future lawyer that lives in San Francisco.
"I looked through his photos and I'm like 'oh my gosh please tell me that's his golden doodle,'" Tratt said. "Like any crazy dog owner, that's how I responded."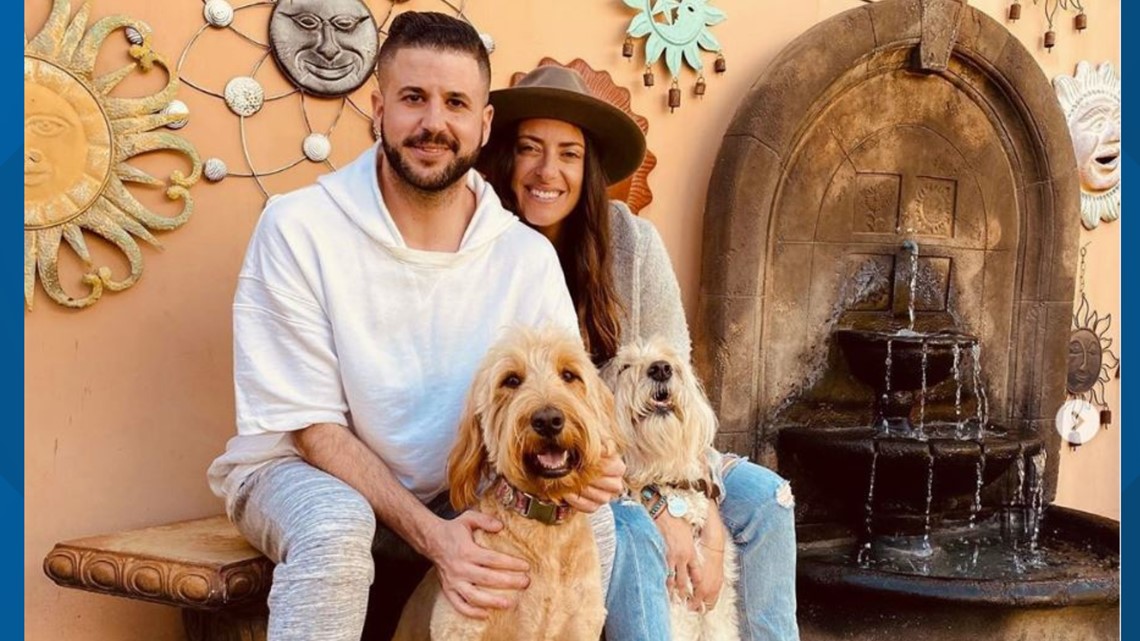 The couple matched on Hinge on Feb. 16 and had their first FaceTime date that same day.
"It was actually a new thing for me, and actually really special not having the physical aspect right away, and really getting to know someone," Tratt said.
After three weeks of texting and FaceTime dates, Tratt and Kinan planned to meet in LA to finally meet in person."
"We arranged it in a way where I was flying in on Thursday," Kinan said, "But that Sunday I would be leaving for Thailand with my two younger brothers."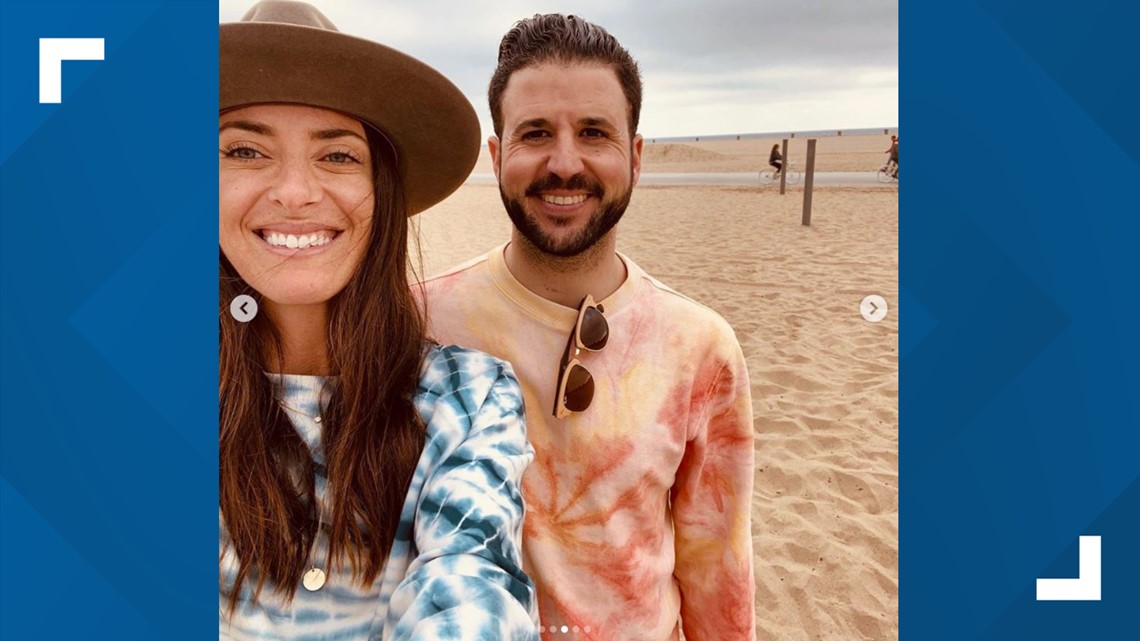 And Tratt had a trip to Mexico planned for the same day.
"I was taking a break from my grad school studies to go on a yoga retreat in Mexico," she said. "We had a three-day date planned, but it just never ended because quarantine began and then the pandemic happened and our trips were cancelled."
So within the first 72 hours of meeting in-person they went from a first date to full-blown quarantine baes.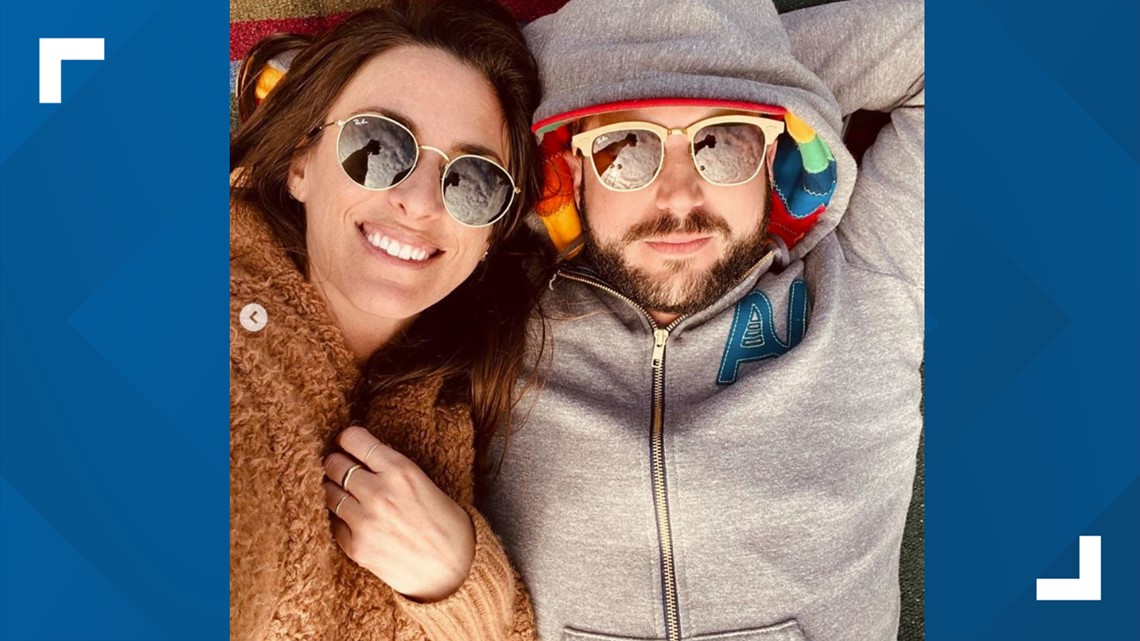 "She's beautiful, she's sweet and she's kind, very caring and loving," Kinan said. "I mean…what else could you ask for?"
"And the doodle," Tratt added.
Continuing the couple's unusual trajectory, they went straight to moving in with each other in Tratt's apartment.
"We haven't even gone out to a restaurant," she said.
She believes their fast-tracked whirlwind romance has really helped them focus on building a future together.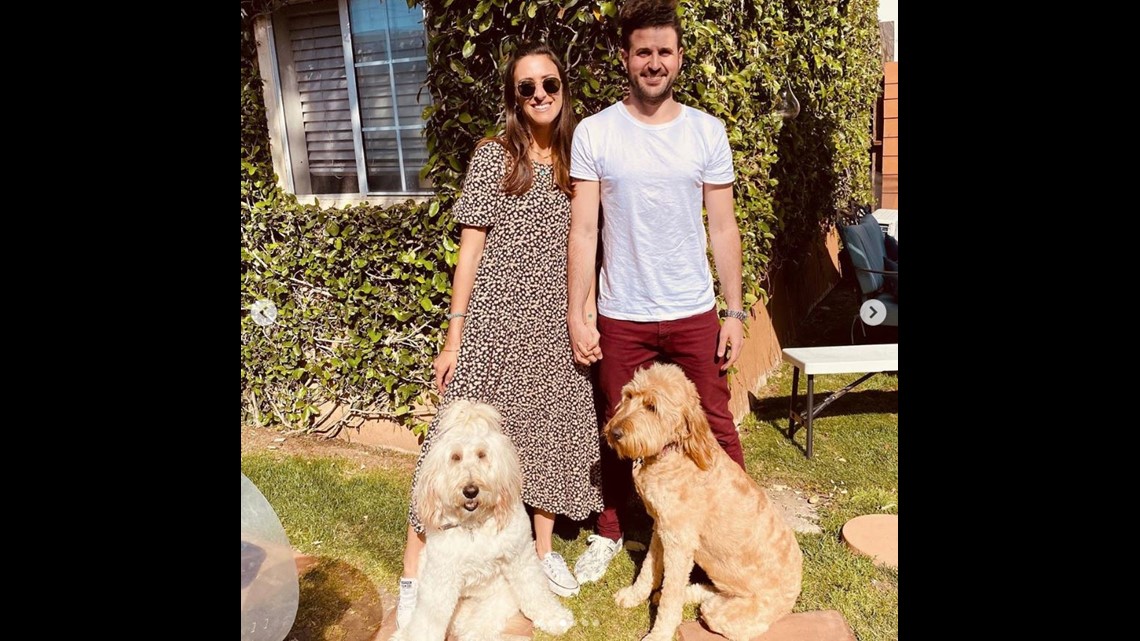 Tratt reflected on relationships she's had outside of quarantine. She talked about the noise and distractions from other people that take their toll on couples. Her relationship with Kinan in quarantine has allowed them to focus on the important things and asking the tough questions.
"Are our values in alignment? Are the ways that we see our present and our future in alignment?" Pratt said. "[There's] nothing like a pandemic to strip away the layers to be like 'Yo, ok are we doing this? Ok – we're doing this.'"
And they're definitely doing this. They met on a Thursday, and on Friday they had Shabbat dinner with Kinan's whole family.
"You know my family's not religious," Kinan said. "We're just culturally Jewish.
Tratt apologizes for interrupting him and adds "but Israeli, too. Which is very much like a middle eastern culture of inviting people in for dinner.You don't have to wait something like nine and a half months [before meeting the family]."
You can sense the ease between the two, like they've known each other for years, not weeks.
"I mean who couldn't fall in love with her?" Kinan asks. "She's very charming."
So are they officially in a relationship?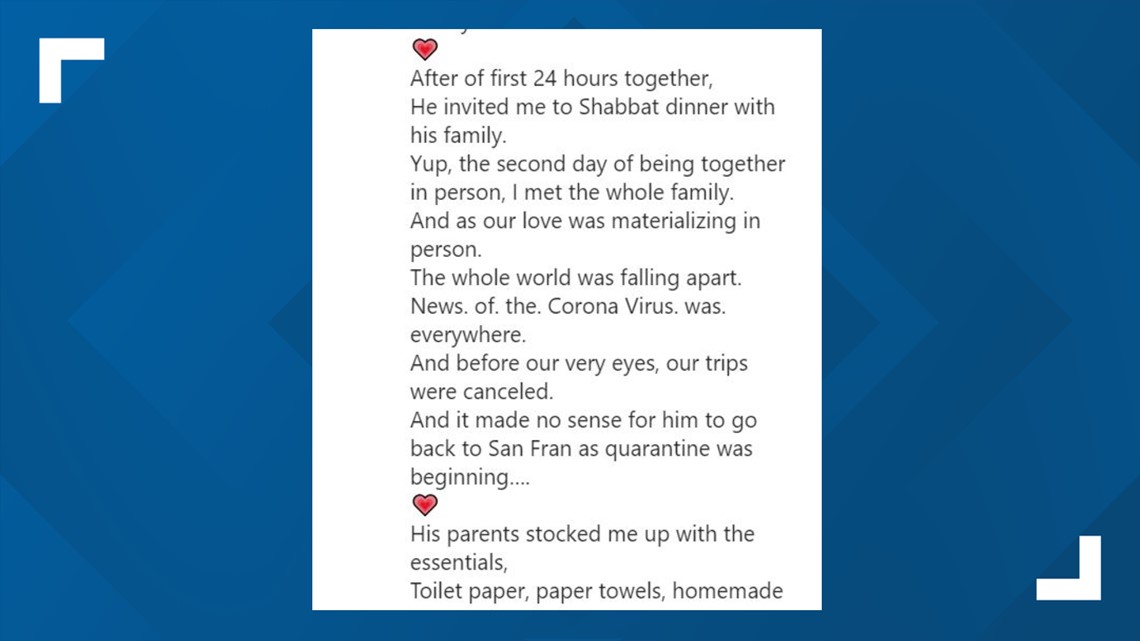 Kinan was quick to respond.
"Oh absolutely! We're definitely in a relationship."
They're having Passover dinner with Kinan's family, and with no clear end to quarantine in sight – maybe we'll hear wedding bells in their future.
No pressure, but we'll definitely check back in with them in a few weeks!