WASHINGTON — Check out these ingredients for making your very own Bahamarita! Compliments of Bahama Breeze (www.bahamabreeze.com)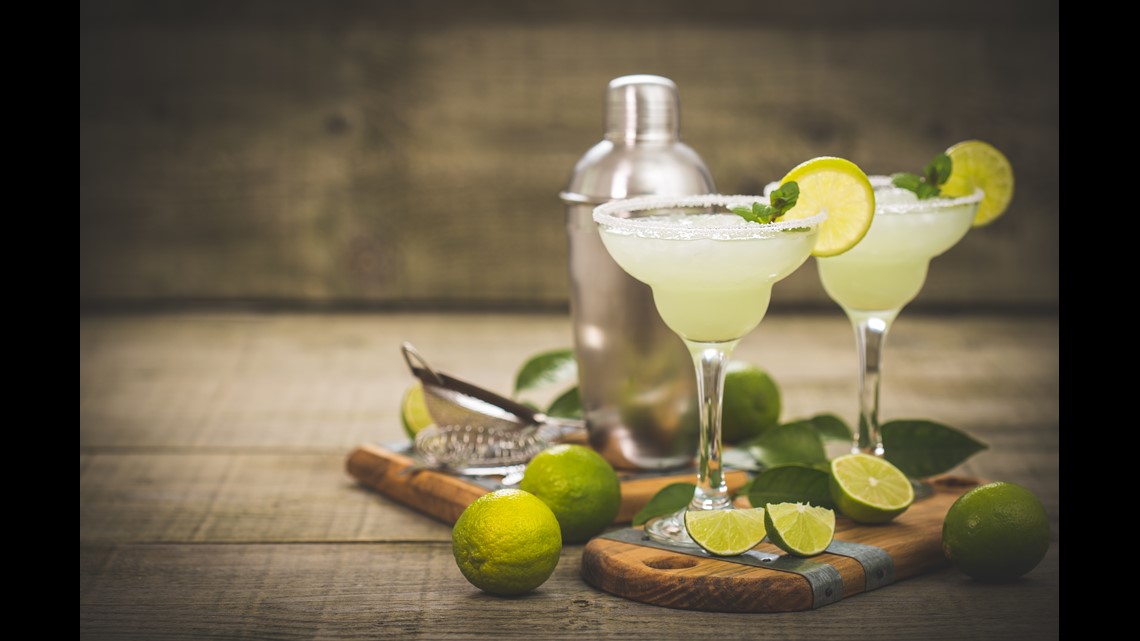 Ingredients
Equipment:
Two quart containers and three small bowls. Four large chilled martini glasses. A paring knife, a blender, a teaspoon, and a cutting board.
Ingredients:
Fresh kiwi, mango, and strawberries, 10-11 oz. each (Peel the kiwi and mango and cut into slices.) 1¼ lb. sugar Three to four lemons, limes and oranges Cuervo Gold Tequila DeKuyper Cactus Juice Schnapps (chilled)
PROCEDURES
Mix 1¼ lb. sugar with 16 oz. of warm water until dissolved. Refrigerate half of mix.
Squeeze juice from halves of lime, orange, and lemon into a quart container and add remaining half of the simple syrup to the fruit juice. Then refrigerate the mix. These two mixes will last for 24 hours.
Blend each fruit, ice, and two ounces of simple syrup separately until thick. Store separately in bowls. These three mixes will last for 2-3 hours.
Blend Margarita mix, tequila, and ice until thick.
Add two teaspoons of each ice in the bottom of your chilled Martini glass.
Top with the thick Margarita Mix, and it pour over the drink.
Mix a shot of Cactus Juice Schnapps into the drink.
Place lime and orange wedge on the rim to serve.
Check out the Great Day Washington segment:
https://www.wusa9.com/video/entertainment/television/programs/great-day-washington/whether-its-frozen-or-on-the-rocks-celebrate-national-margarita-day-with-bahama-breeze/65-d1a98725-a602-4544-b864-0a429d568de0