WASHINGTON — The public fascination with dinosaurs never really seems to waver. Admired by children of all ages, everyone wonders about what these beasts were like millions of years ago.
In the human era, fossils of their former selves bubble up to the surface, like one particular dino in Washington D.C.
In the Capitol Hill neighborhood in 1898, construction began on a newer sewer line at the corner of First and F Streets S.E. As the workers continued to dig, they ended up finding part of a dinosaur vertebra and other bone fragment fossils. As most of the city sits on Early Cretaceous rock, the fossils were determined to be between 100-110 million years old.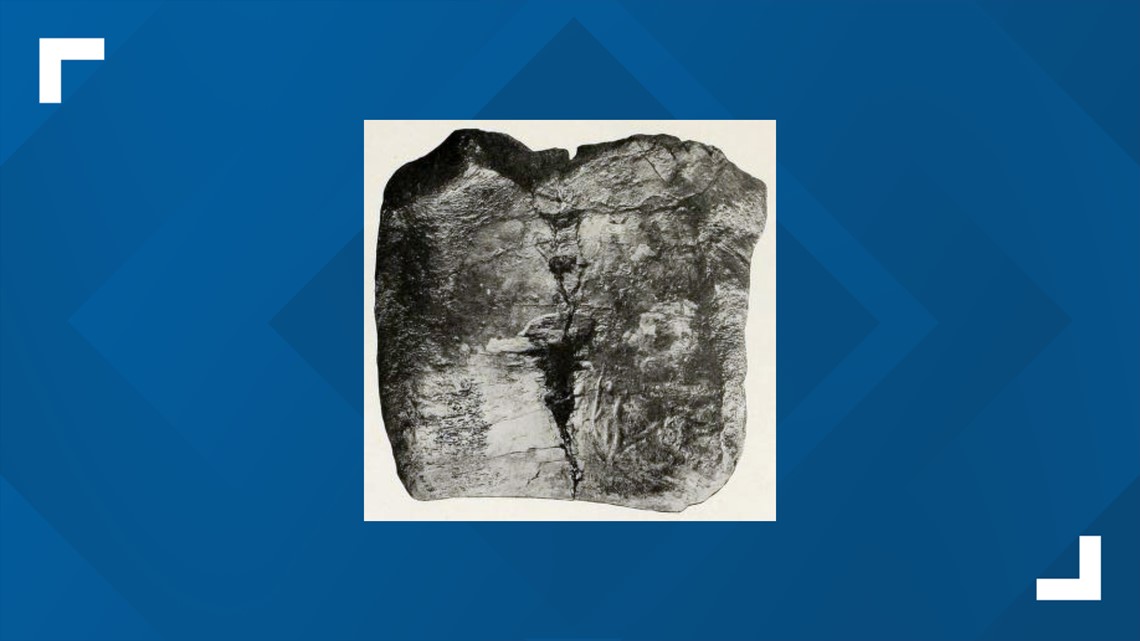 The fossils were sent to Yale to be studied to figure out what exact dinosaur they came from and many scientists gave their best guesses. The vertebra came from near the base of a tail and considered to be a theropod, an ancestor of the T. Rex, but classifications kept changing.
The fossils were sent back to the Smithsonian where they sat for over seven decades before being looked at again. Paleontologist Peter Kranz couldn't match the bones with any other known fossils and thought it to be a unique dinosaur, before calling it "Capitalsaurus".

The name caught on quickly in local schools as well as the Capitol Hill neighborhood. In 1998, the District of Columbia adopted the Capitalsaurus as the official state dinosaur, 100 years after the discovery. Three years later Mayor Anthony A. Williams declared "Capitalsaurus Day" on January 28, 2001, formally declaring the 100 block of F Street S.E., "Capitalsaurus Court."