WASHINGTON — Over 150,000 people were expected to come to the annual H Street Festival, which took place Saturday for the 18th year. The event, which brought together over 300 vendors, is a crucial day of business for local shops, selling everything from tea and booze to shirts and jewelery. The event is branded as the "Best Kept Secret in Washington, D.C."
"It is super busy," said Kyle Phillips, from H Stret business Sanctum Teas. "People are eager to be out. Happy to be out. Look around. The energy is off the chain."
The festival spannned a dozen blocks, and offered shopping, food, kids activities, and eight stages for music. The event also prompted some major road closures, causing traffic delays in the H Street area.
"This day serves as the Black Friday for many busineses here on H Street," said Anwar Saleem, the Executive Director of H Street Main Street.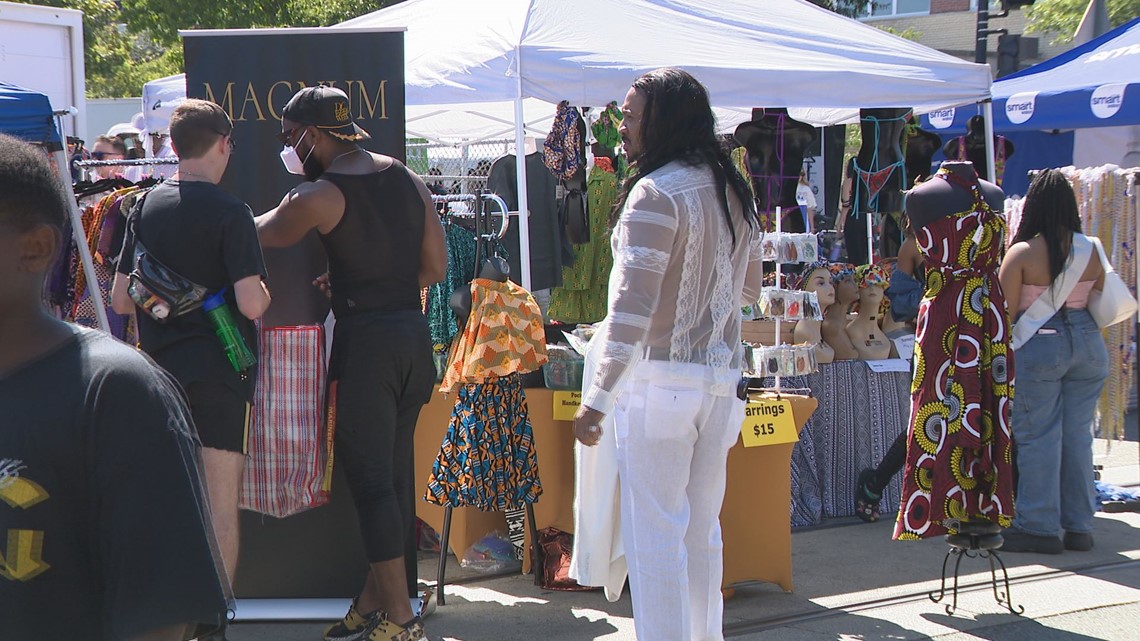 Saleem said that this festival can be a 'shot in the arm' for businesses, which struggled during the COVID-19 pandemic. Roc Brown, from the On The Rocks bar and hookah lounge said that it was 'dry and desolate' during the pandemic, which was certainly not the case this year.
"The H Street festival is the best day of the year for any business on H Street," he said.
Saleem said positive events like these are crucial, as the corridor continues to grapple with tremendous growth and a nagging crime problem. Just this past week, Saleem was there to greet a new DC Police Bike Unit, which will patrol the busy corridor.
"We want to celebrate the goodness that DC has," he said. "This is the nation's capital. And I want to show people that we have goodness and a lot of love here in DC. And we're demonstrating that today with the H Street Festival. You can't ask for anything better."
The massive event started small. When it first began, Saleem said the festival was a 500-person block party.