We get it -- you're super bummed that you can't fly halfway around the world to see Prince Harry and Meghan Markle marry on May 19, but that doesn't mean you can't celebrate the wedding here in D.C.
From a pop-up bar to watch parties to wedding packages, there are a ton of ways to pretend you're part of the British-American royal fairytale.
From now to only until the day after the wedding, the company that brought us the Game of Thrones and cherry blossom pop-up bar has put together a royal wedding-themed bar as well. Enjoy cocktails like the "Markle Sparkle" and take pictures in the throne room--complete with a cut-out of the Queen and her famed corgis.
PHOTOS: Royal Wedding pop up bar
Georgetown cupcake unveils special cupcakes
Got a sweet tooth? Georgetown Cupcake has unveiled their special Royal Wedding-themed treats: a lemon elderflower cupcake, fashioned after the couple's wedding cake. You can also order a Royal Wedding dozen, which includes the lemon elderflower cupcakes, along with other assorted cupcakes bearing the U.K. flag, the wedding dates, H&M and more. The cupcakes are available now through May 31.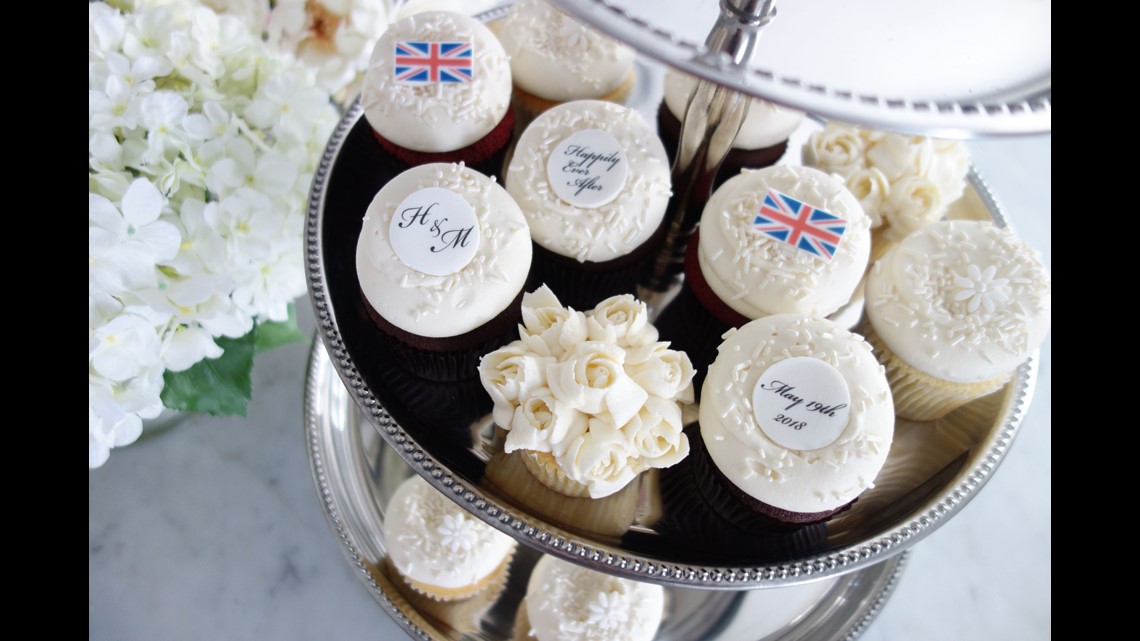 The Dish and Dram watch party
You may not be in Kensington Palace, but you can celebrate at the Dish and Dram in Kensington, Md. as the restaurant hosts an early morning watch party beginning at 7 a.m. Cuisine will include bangers and mash, scones and tea. Kids can get in on the fun with a prince and princess parade directly after the nuptials. The best dressed royals will win a prize.
Sip on Italian sparkling wine and order from an exclusive Royal Wedding menu at Via Umbria as the wedding plays on. The screening begins at 7 a.m. and tickets are required.
The Fairmont Garden Party
If you want to sleep-in, The Fairmont will be hosting a garden party after the nuptials at 10 a.m. A viewing of the wedding will be playing. In addition to tea and British cuisine, guests will be allowed to take home slices of replica wedding cake.
Ritz Carlton viewing party
For $75, you can watch the royal wedding at the Ritz Carlton at 6 a.m. and enjoy a royal brunch, too. The most royally dressed person also has a chance of winning a prize. Guests also may have the option to upgrade to an overnight stay before the nuptials. To reserve your place, call here: (202) 835-0500.
Ritz Carlton $1 million Crown Jewel Royal Wedding package
Both Prince William and Prince Harry are taken, but that doesn't mean you can't be a princess. For a hefty $1 million, you'll get to live out all of your fairytale dreams from a Meghan Markle-inspired wedding dress to a 2-week Mediterranean honeymoon at the Ritz Carlton in DC.
LIVE LIKE A PRINCE OR PRINCESS
The Fairmont Royal Wedding Guest Package
If you can't fork over $1 million for a wedding, but want to feel like a royal, head over to The Fairmont in Georgetown. For $75,000, you, your significant other, and two canine companions, will be made to feel like you're in London. From tea to British cuisine to a personal butler, this is bound to make you feel like you're part of the royal family.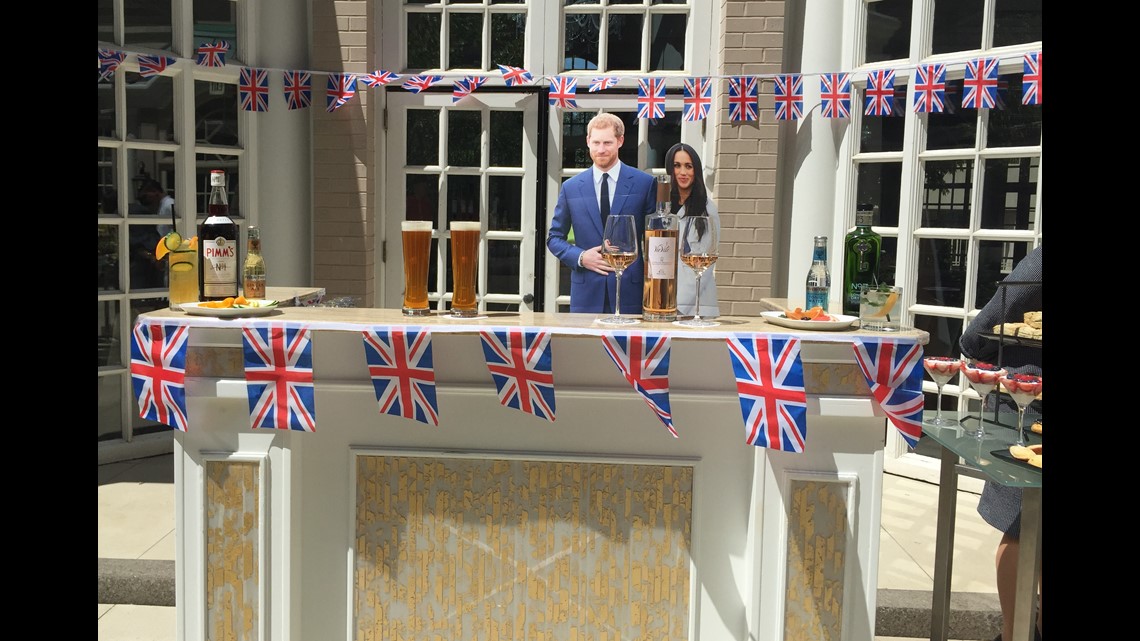 List will be updated as more information becomes available.