WASHINGTON (WUSA) - Just chilly overnight with lows in the 30s in the suburbs and low 40s Downtown under partly cloudy skies. Thursday will be very nice as well with highs in the mid to upper 50s but with light winds.

Yellow Weather Alert for Inauguration Day for rain and showers. Right now it looks like the showers move in between 11 AM and 3 PM. It looks like rain during the swearing in at noon with temps in the 40s. Temps will be seasonably mild but if you are out in the rain it will feel a bit chilly with temps in the upper 40s to low 50s.

Saturday looks very nice and mild for the Women's march Sunday looks mild and turning wet.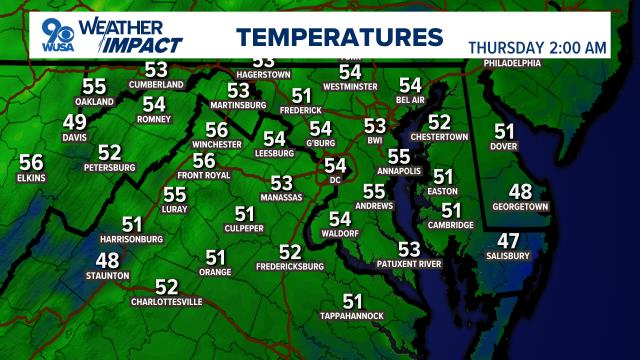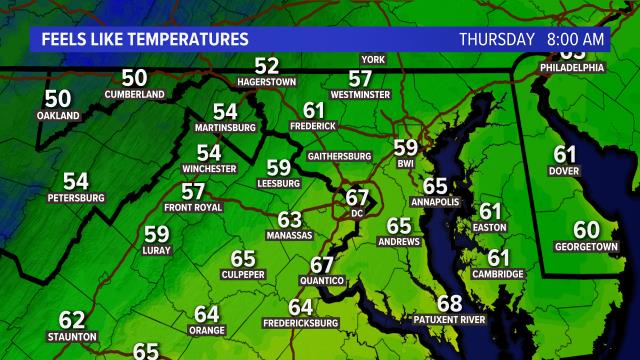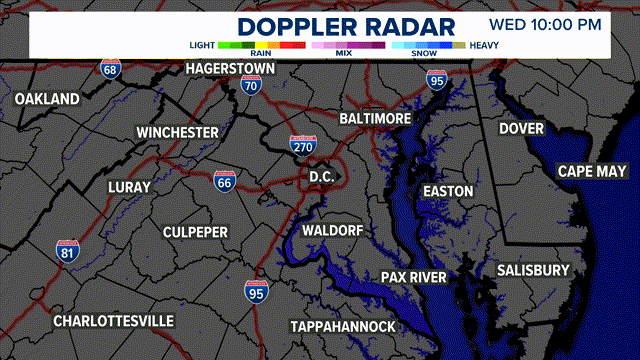 OVERNIGHT:
Partly Cloudy
& Chilly
HIGHS: 34 - 42
WINDS: NW - 10
THURSDAY:
Mostly Sunny
& Beautiful
HIGHS: 54 - 59
WINDS: Light

FRIDAY: Inauguration Day Yellow Weather Alert
Mostly Cloudy & Cool with
Showers & Light Rain, Critical hours: 11 AM - 3 PM
HIGHS: 47 - 52
WINDS: SE - 10
(© 2017 WUSA)