WASHINGTON (WUSA) - Tuesday will be warmer with highs in the 60s to near 70. Some PM showers and even a T-storm are possible west of Town Tuesday afternoon. Tuesday night will have a higher chance of showers and T-storms in the Metro Area.

Wednesday is looking like an active weather day with highs in the 70s to near 80 with scattered showers and thunderstorms. A few storms late Wednesday could become strong or severe. Critical time Wednesday 3 PM - 9 PM. Yellow Weather Alert Wednesday. For more on Wednesday's storm threat, click this link.
Colder air moves in behind Wednesday's storms. By Friday, temps will struggle in the low and mid 40s and a weak clipper system moving to our north will spark a few flurries and an isolated snow or rain shower.

Cherry Blossom Update: According to the National Park Service the buds are now in stage one. The earliest they could bloom is around March 13. If we have a cold March they could take an additional two weeks to bloom but if you are planning to have friends and family in Town for the peak bloom we think March 14 - 21 is a good week to schedule.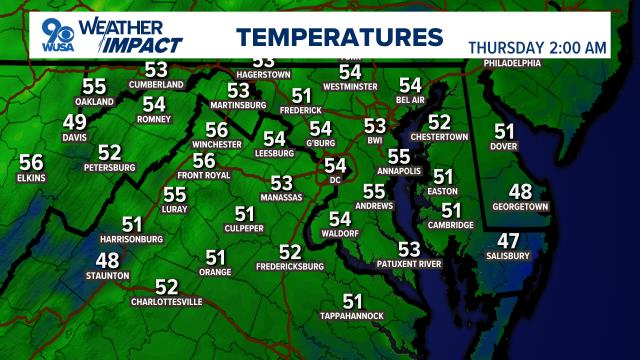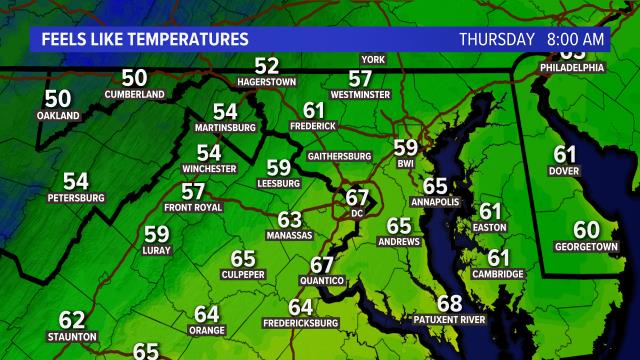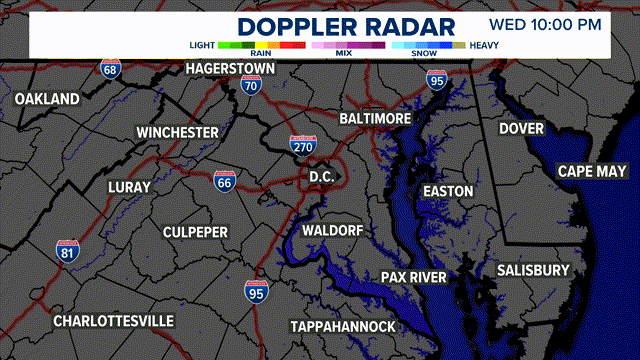 THIS MORNING:
Returning Partly Cloudy
& Chilly, Passing Shower possible S & E
LOWS: 38 - 46
WINDS: SSW - 10

TUESDAY:
Returning Mostly Cloudy & Warmer,
Late Day Showers & T-storms, mainly West,
Better Chance for Showers & T-storms at Night

HIGHS: 65 - 70
WINDS: SSE - 10

WEDNESDAY: YELLOW WEATHER ALERT
Mostly Cloudy, Windy And Warm
Scattered Showers And Thunderstorms
Some Strong/Severe Storms Possible Late, Critical time: 3 PM - 9 PM

HIGHS: 75 - 80
WINDS: SW 15 - 30 + Gust: 35 - 45 mph
(© 2017 WUSA)