WASHINGTON (WUSA) - The arctic air has arrived and today is the coldest day so far of this winter. Northwest winds continue to keep our feels-like temperatures in the 20s throughout the afternoon after beginning in the single digits this morning. Mostly sunny skies become partly cloudy as we transition into evening with highs managing to reach the low to mid 30s.

A clipper could bring us a snow shower or flurry this evening through tonight but right now it looks like most of the snow showers stay in the mountains or travel north of the Mason-Dixon Line. Nonetheless, areas in northern Maryland near the PA border, a few snow showers will be possible, most of which not accumulating. Thursday will be dry and cold. Another chance of a few snow showers arrive Friday evening. We will keep a close eye on that possibility.

The trend into the weekend: we'll begin to thaw out! Highs by Sunday will reach the upper 40s.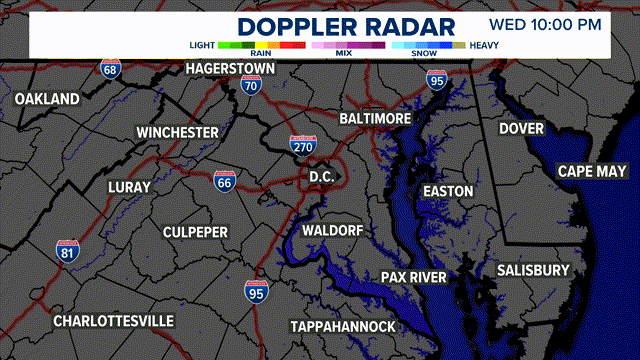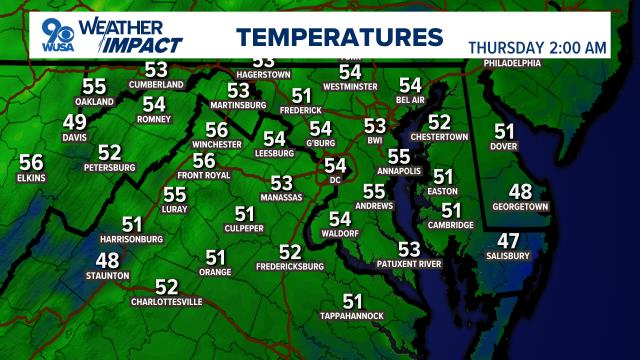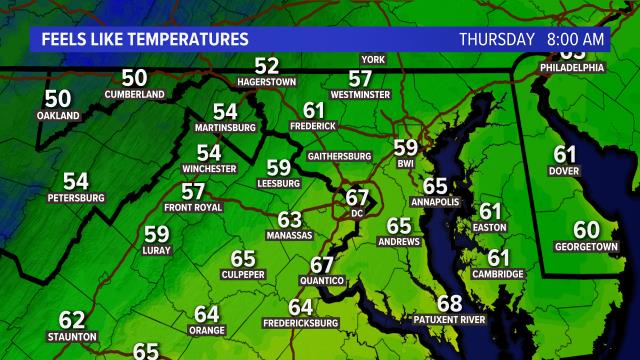 TODAY:
Becoming Partly Cloudy Late
Staying Cold & Breezy
PM Wind Chills in the 20s
HIGHS: 30 - 35
WINDS: W 20, Gusts To 30

TONIGHT:
Cloudy & Cold
A Chance For Flurries Or A Snow Shower, Mainly North of DC
LOWS: 24 - 30
WINDS: S 5
THURSDAY:
Clouds Clearing In The Morning
Partly Sunny, Breezy & Cold Afternoon
HIGHS: 37 - 42
WINDS: NW 10 - 15 +
FRIDAY:
Partly Cloudy
A Chance For Flurries In The Evening
HIGHS: 32 - 37
WINDS: S 5 - 10
%INLINE%
© 2017 WUSA-TV