WASHINGTON (WUSA) - Today is the 15th Anniversary of the La Plata tornado. Here's a look back.

We're in for muggy night with a threat for a few showers/storms overnight.
It turns hot over the weekend - both Saturday and Sunday will flirt with 90º, close to records. Showers will be isolated both Saturday and Sunday, mainly PM showers and T-storms. We are tracking a stronger cold front Monday giving us a better chance of showers and T-storms to start the week. Behind that next front, the 70s return.
Records will be broken in some areas this weekend - a blog post on which areas could break records is here.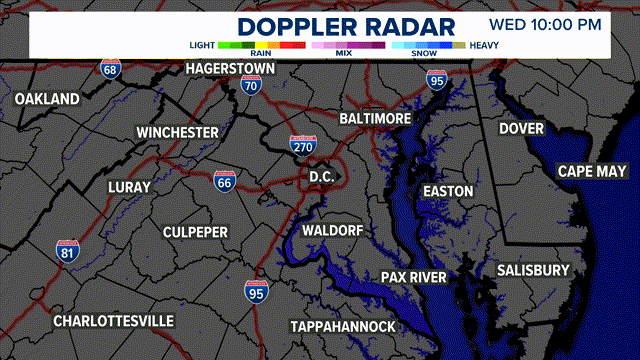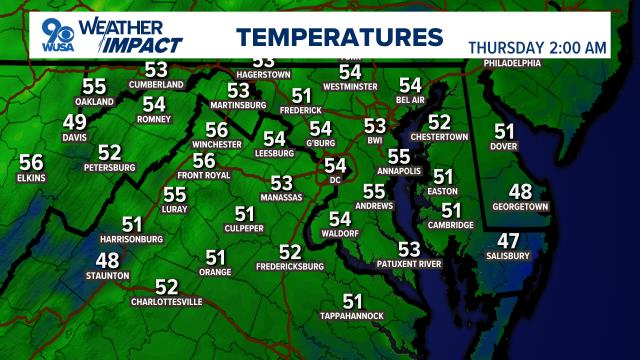 OVERNIGHT:
Mostly Cloudy, Warm & muggy
A Few Showers/T-Storms
LOWS: 62 - 72
WINDS: SSW - 10
SATURDAY:
Partly Cloudy, Hot & Humid
An Isolated PM T-storm possible
HIGHS: 88 - 93
WINDS: SW - 10

SATURDAY NIGHT:
Partly to Mostly Cloudy
& Muggy with Patchy Fog
LOWS: 65 - 75
WINDS: SSW - 10

SUNDAY:
Partly Sunny, Hot & Muggy,
Isolated PM T-Storms

HIGHS: 85 - 90
WINDS: SW - 10


© 2017 WUSA-TV