WASHINGTON (WUSA) - It will be cold again overnight with frost possible in many suburbs. A Frost Advisory has been issued for the most of the Metro Area, with freeze warnings well southwest. Sensitive plants could sustain damage with widespread frost expected. If you want to save your plants bring them inside or cover them or water them. Make sure you uncover them before you leave for work. We are not talking mums here.Make sure the kids have warm winter coats on for the bus stop in the morning. Yes, they will end up carrying them home as highs climb to around 70 Wednesday.







The rest of the week looks fantastic with milder days and just chilly to cool nights.
Temps warm into to the mid to upper 70s for the weekend. Our next big fall "cold front" arrives with the chance of showers and thunderstorms next Monday night and Tuesday.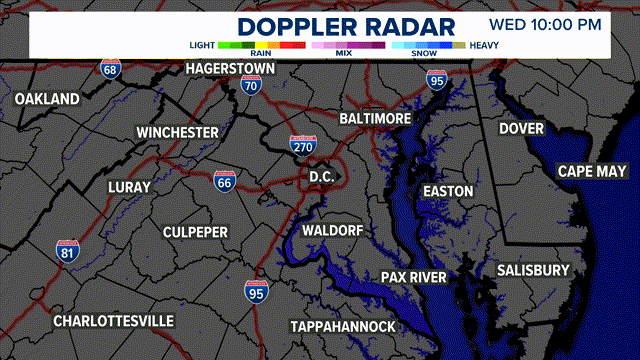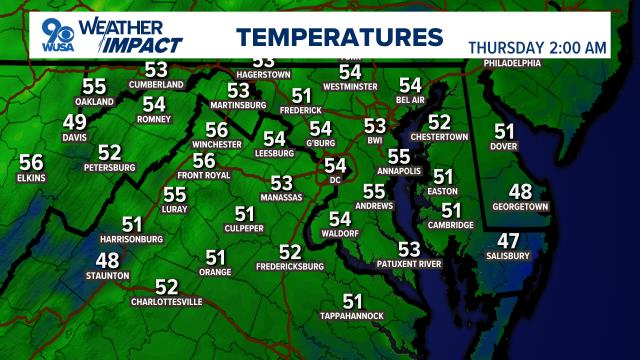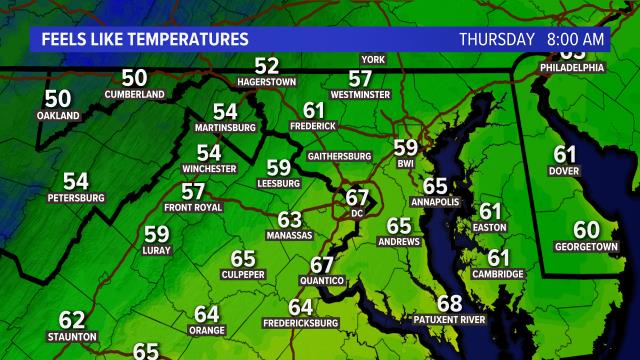 OVERNIGHT:
Clear & Cold with
Scattered Frost
LOWS: 32 - 46
WINDS: Light

WEDNESDAY:
Mostly Sunny
& Beautiful
HIGHS: Around 70
WINDS: Light
THURSDAY:
Mostly Sunny
& Warmer
HIGHS: Near 75
WINDS: Light
© 2017 WUSA-TV