Our last round of snow showers should move through Metro Area shortly after midnight. Lows overnight will be below freezing across the Metro Area creating slick spots for the morning commute Thursday, good enough for a Yellow Weather Alert. Thursday will blustery with highs in the 40s but dress for wind chills in the 30s.
Below are some snow totals of both storms. National's 4" is the biggest snow March 20th or later since 1964.
Here is our projected snowfall from Tuesday night.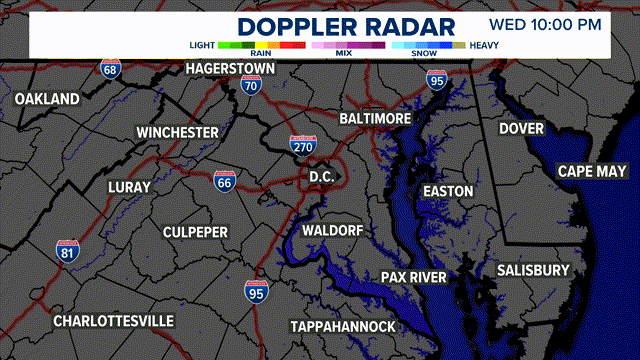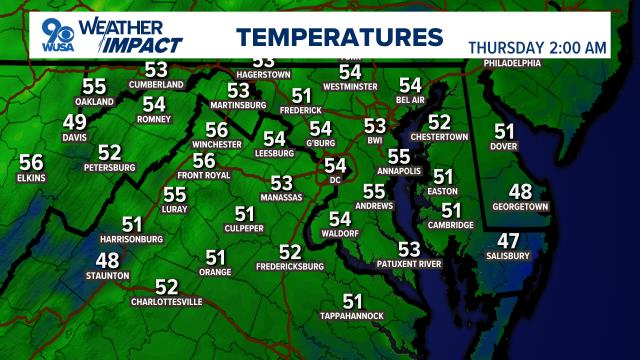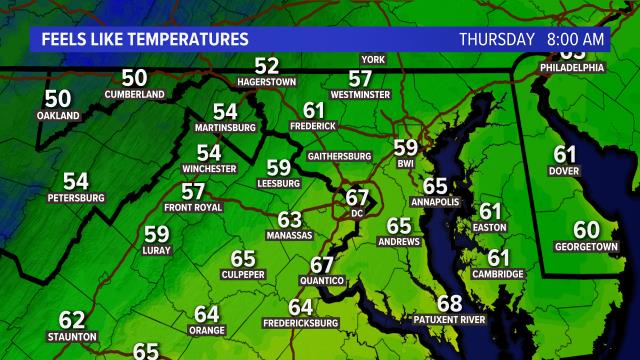 OVERNIGHT: YELLOW WEATHER ALERT
One last Snow Shower,
Partial Clearing, Windy & Cold,
Slick Spots develop (Black Ice)
LOWS: 26 - 32
WINDS: NW 10 - 20 +
THURSDAY: AM YELLOW WEATHER ALERT
Partly Cloudy, Blustery & Cold,
Wind Chills: 30s all day & Black ice early
HIGHS: 44 - 49
WINDS: NW 10 - 20 +
FRIDAY:
Partly Cloudy,
Breezy & Cold, Wind Chills: 30s all day
HIGHS: 43 - 48
WINDS: NW 10 - 15