The only supermoon of 2017 occurs this Sunday, Dec. 3rd. A supermoon is when the full moon occurs at the perigee (closest point) of the lunar orbit. The lunar orbit is not a perfect circle, but somewhat elliptical so the full moon can hit at various times on the path. When the moon hits during apogee (farthest point), that is called the micromoon.
WEATHER: Latest forecast for 2017's only supermoon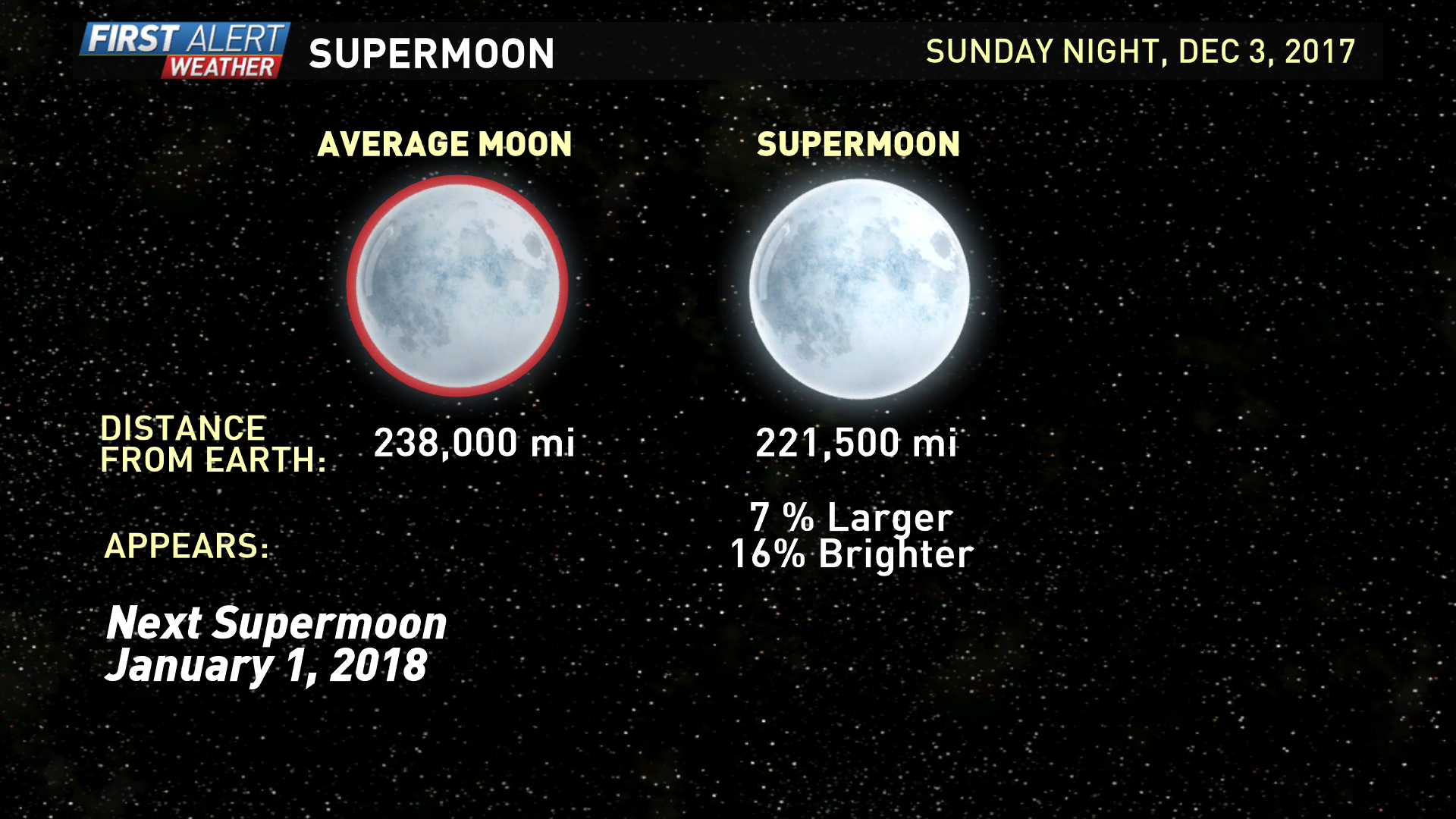 RELATED: How to see this year's only supermoon on Sunday
The supermoon will appear 7 percent larger and 16 percent brighter than the average moon. The moon will rise at 5:15 p.m. EST in Washington on Sunday and set at 7:58 a.m. on Monday the 4th. The best times to see it will be just after moonrise and just before moonset as the moon appears even larger next to the horizon.
We have a full moon about every 28 days, but the average for a supermoon is about every 14th full moon. Even though that average is around 14, the next supermoon occurs on January 1, 2018.