Yet another Nor'easter is developing and moves up the coast Wednesday. Those of you that saw only rain Tuesday you will see all snow Wednesday. Light snow develops by dawn. Heavy snow will greet the morning commuters Wednesday. The heaviest snow will fall between 7 AM and 4 PM Wednesday. Lighter snow will continue after that through 9PM, with additional snow showers ending by midnight. Prepare for slow and slick commutes to and from work Wednesday.
Here is the latest snow forecast map, updated at 3 AM Wednesday. Notice the double-digit snow totals in Northwest DC and north and west. This will be a wet snow that will stick to trees and power lines. Power outages in addition to dangerous driving conditions are possible.
A Winter Storm Warning will be in effect for the entire metro area.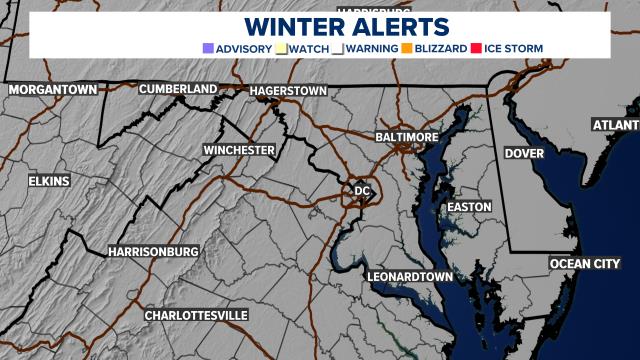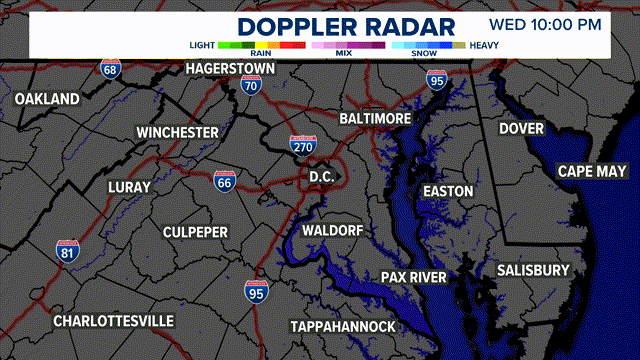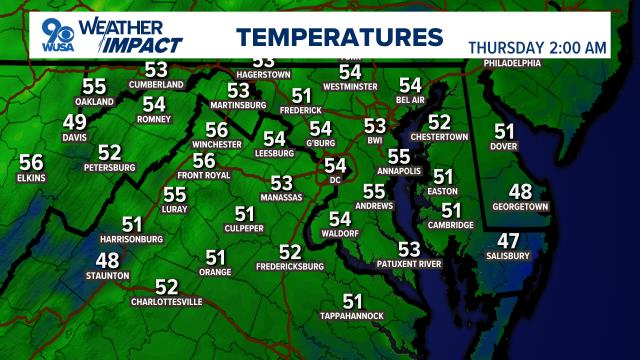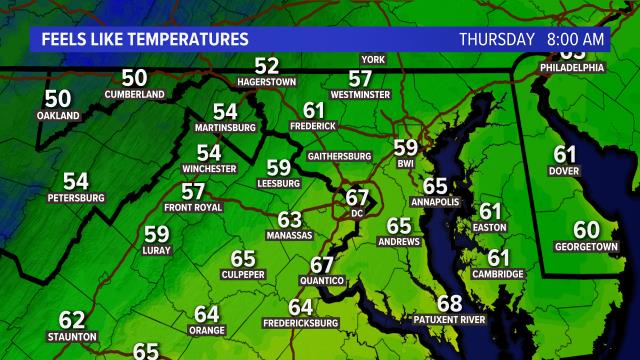 WEDNESDAY: YELLOW WEATHER ALERT
Cloudy,Windy & Cold
with Snow, Heavy at times
Heaviest: 7 AM - 3 PM
HIGHS: 33 - 38
WINDS: NW 10 - 20 +
WEDNESDAY NIGHT:
Snow Showers Ending Early
Slick, Snow-Covered Road Conditions
Blustery And Cold
LOWS: 25 - 33
WINDS: NW 10 - 20 +_
THURSDAY:
Partly Cloudy,
Blustery & Cold,
A Mountain Snow Shower
HIGHS: 44 - 49
WINDS: NW 10 - 20 +