DC doesn't see snow often on Christmas Day. In fact, since 1884 there are only 9 times when measurable snow fell in DC, that's only 7% of the time.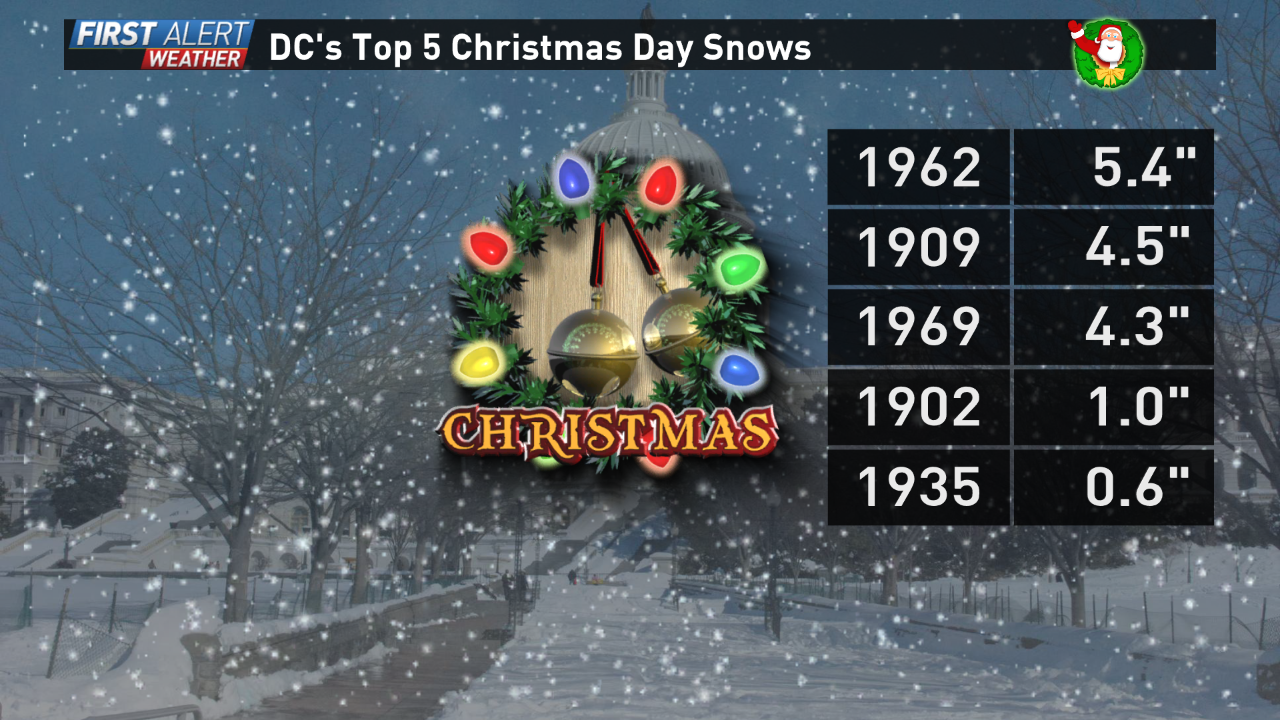 The possibility of flurries or snow showers is still in the forecast. While the European model is dry...the GFS, the American Model is bring a few snow showers through overnight Sunday night. The best chance for snow will be along the Allegheny front but some areas from Frederick, MD to Winchester, VA could see a light dusting.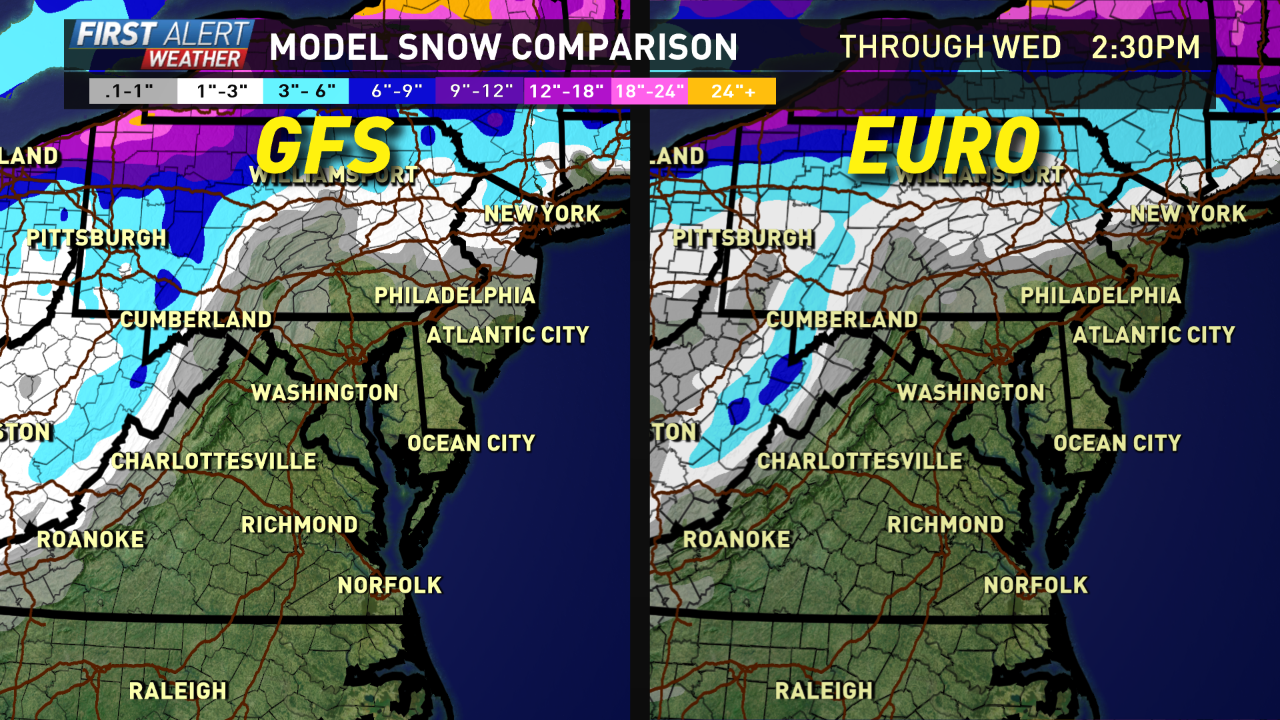 There is not a lot of potential here, in other words, a coastal is not forming but the arctic boundary and a southwest flow aloft could generate snow showers or flurries Sunday night.
RELATED: Let it snow, let it snow: How much snow will fall this winter?