We've just finished meteorological fall (Sep 1 to Nov 30) and most would agree that it was a fairly tame one here in the Dc region. We had a few cold days here and there, but the cold so far has not been extreme nor has it had any staying power.
Well, December is here and we are days away from the coldest air of the season. We will be relatively mild with highs in the 50s though Tuesday. Tuesday might even top into the 60s, before an arctic cold front arrives later Tuesday into Wednesday. Once the cold air arrives it's going to stay a while with highs only in the 30s and 40s for at least a week!
This front will likely bring some much needed rain that may even end as some wet snow in a few spots. As the cold air moves in, expect upslope snow in the mountains. We could even see some flurries/snow showers east of the Blue Ridge on Thursday and Friday. And even though the cold will be around for some time, there are no clear storm signals that indicate we're in for a big snow at this time. Still, with a pattern like this, it's definitely worth watching. This is also great news for ski areas as the snow guns will be able to go full force to get the slopes open.
This weekend will be a great time to rake leaves, hang holiday lights, take in hoses, water timers etc. and finish any late season outdoor chores. It's also a good time check your gas fireplace and to make sure you know how to light it if necessary.
-------------------------------------------------------------------------------------------------------------
The GFS and the European show the front with rain mid-week. Both are from Friday Morning Dec 1st for Wednesday morning, Dec 6th. The GFS is slightly faster with the arrival of the front.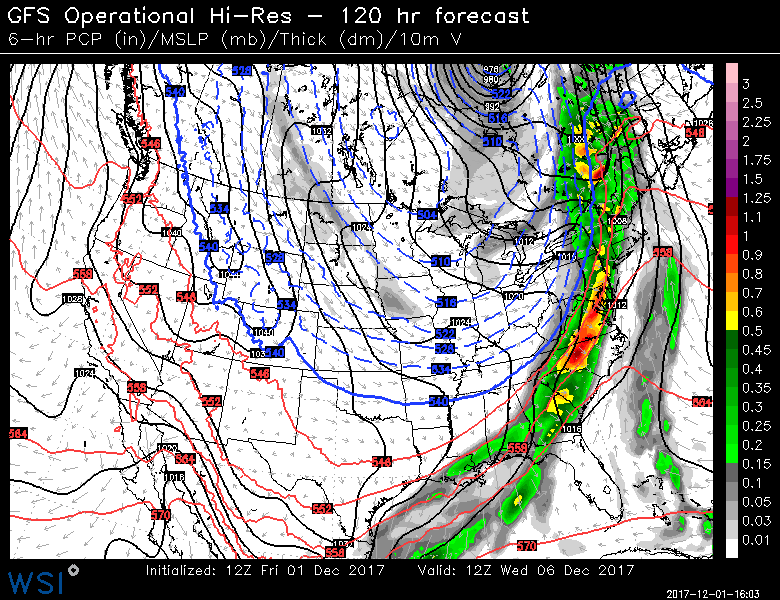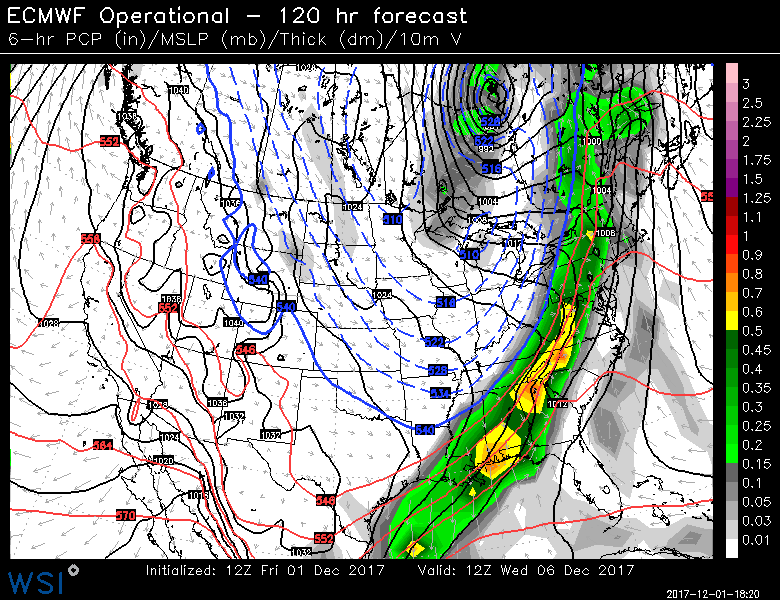 By Thursday at 2 PM, both the GFS and the Euro show that we are well entrenched in the cold air with lake effect and mountain snow showers being the primary precipitation.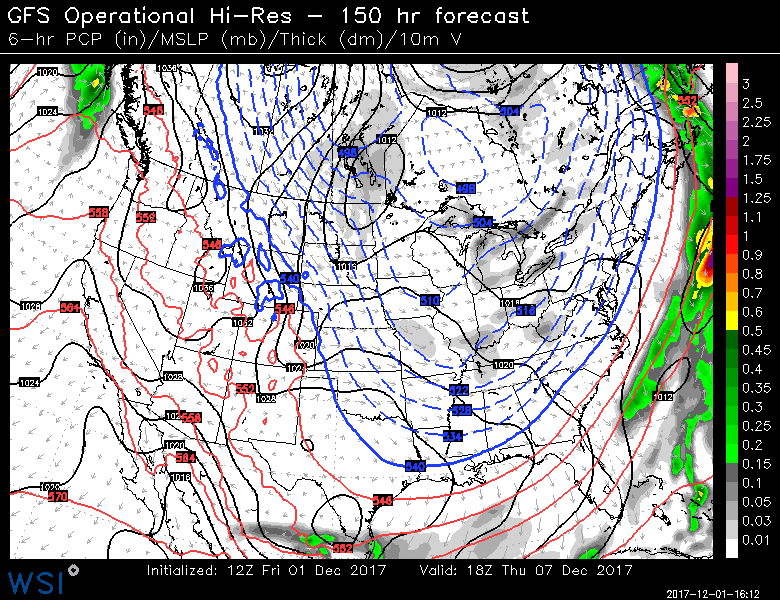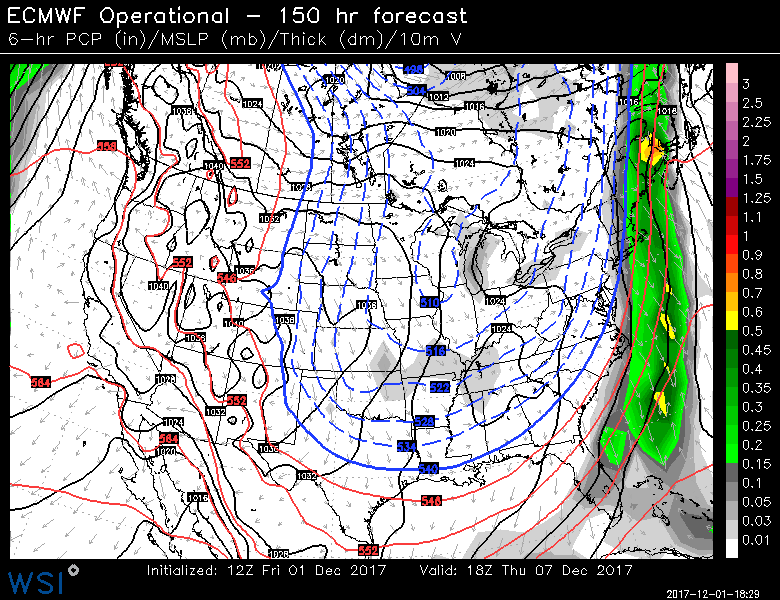 The following images show the progression of the arctic air between Tuesday, Dec 5th and Friday, Dec 8th.