Have you ever dreamed of rock climbing but are too afraid? A perfect alternative is indoor rock climbing, where you are strapped to a harness and have instructors all around. The DMV has plenty of places where you can indoor rock climb and have a super fun adventure of your own!
1. Sportrock Climbing Center - Alexandria, VA and Sterling, VA
Our very own Meaghan Mooney visited this climbing center and had an absolute blast! Equipped with many rock structures of all kinds, this place is sure to make thrill seekers and families happy!
2. Earth Treks - Rockville, MD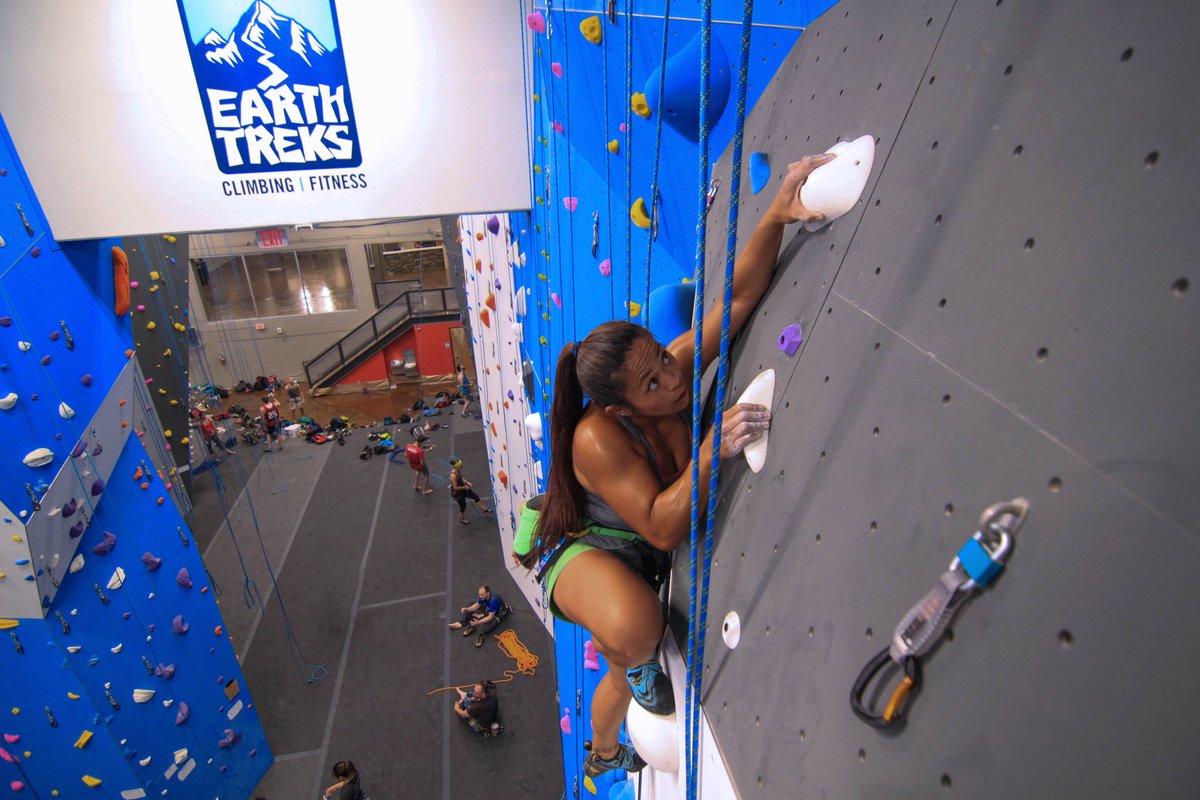 Earth Treks combine fitness and fun with their indoor rock climbing! Perfect for adults looking for a workout, and kids looking for excitement!
3. Climbzone - Laurel, MD
(Image: Groupon)
Climbzone is equipped with spunky backgrounds which make for kid-friendly fun! They also have simulated walls, which make it seem like you are scaling the Empire State Building!
4. YMCA - Washington, DC.
(Image: Helix Social)
The YMCA also has their own indoor rock climbing area! Head over on Tuesday, Thursday and Saturday for open climb. There are also classes and supervised climbs for beginners!
5. Vertical Rock Indoor Climbing Climbing Center - Manassas, VA
Head over to Vertical Rock to reach new heights and to challenge your ability! With many different classes ranging from kick boxing to yoga, Vertical Rock is the perfect place to get your exercise on! Take your kids to one of their "Kid's Night on the Rocks" and enjoy the other commodities this place offers!
Want more articles like this? Follow Great Day Washington on Facebook, Twitter & Instagram for more! Watch everyday at 9am on WUSA9.